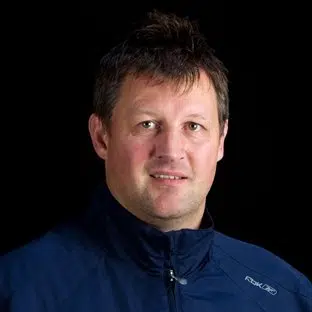 The Kootenay ICE are bringing in a hometown coach for the upcoming season.
Jon Klemm has been named an associate coach for the club after spending four years as assistant coach of the Spokane Chiefs.
Klemm spent parts of 15 seasons in the NHL and won the Stanley Cup in 1996 and 2001 with the Avalanche.
The Cranbrook native says things fell into place after speaking with G-M Matt Cockell and head coach James Patrick.
"I'm really excited, it's been thirty years now that I haven't lived back in Cranbrook." says Klemm. "I always enjoyed coming home and spending time there in the summertime but this is really exciting to be able to do something that I love to do and be able to do it back home."
Klemm says it's encouraging to come to an organization with a new front office that's ready to turn a new leaf.
"Their goals are really high and it's really exciting to hear what they want to happen and what their plan is for the organization." explains Klemm. "For a coach coming in that's very exciting to have the resources to be successful – it's outstanding."
The ICE are also bringing in Denis Sproxton as the new goaltending consultant and Jake Heisinger as Manager of Hockey Operations and Player Experience.
Sproxton played five years in the WHL as a goalie for the Prince Albert Raiders and Swift Current Broncos and has been a goaltending consultant with Hockey Canada, Hockey Alberta, and the Spokane Chiefs where he won a Memorial Cup in 2008.
Sproxton is also a part-time scout for the Vegas Golden Knights.
Heisinger recently wrapped up his college hockey career with Curry College of the NCAA Div. III League while also attaining a degree in Business Management.
– Jon Klemm, Kootenay ICE associate coach
– Devin Howard