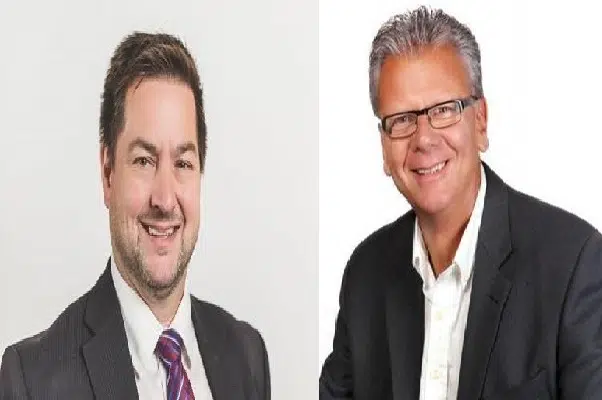 Our two newly elected local MLAs will be sworn in at the BC legislature Thursday.
Tom Shypitka of Kootenay East and Doug Clovechok of Columbia River – Revelstoke are two of 43 Liberals who will take a seat in Victoria.
However, last week the New Democrats and Greens, who have a combined 44 seats, reached a historic agreement to allow the NDP to form a minority government and Premier Christy Clark has said she expects to lose a confidence vote in the house.
With the legislature expected to reconvene June 22nd, Shypitka admits he's not sure what's going to happen.
He says, ironically, a lot of his counterparts with years of experience really don't have definitive answers to what's lies ahead either.
Shypitka suggests they are all just wading through the process and seeing what happens at the end of the day.
The Kootenay East Liberal, who is succeeding long time representative Bill Bennett, says he is humbled after taking a walk through the legislature Wednesday and it will be an honour to be one of the 87 Members.
Shypitka says despite the political uncertainty in the province right now, he is excited to get to work and the priorities in his riding have not changed.
He says he plans to get to know as many constituents as possible and address what he calls a long list of issues in East Kootenay.
Shypitka, who is still sitting on Cranbrook City Council, suggests he has a little bit of a leg up in that regard by sitting on the RDEK Board and regional hospital board.
He says he's been doing his homework that past two years and looks forward to focusing on wildlife management, land access issues, healthcare and education.
Government House Leader Mike de Jong said Wednesday the new government's first order of business will be to elect a Speaker.
But the narrow election results mean none of the three parties will be eager to give up one of their voting members to take on the role.
– Kootenay East MLA Tom Shypitka
– Josh Hoffman