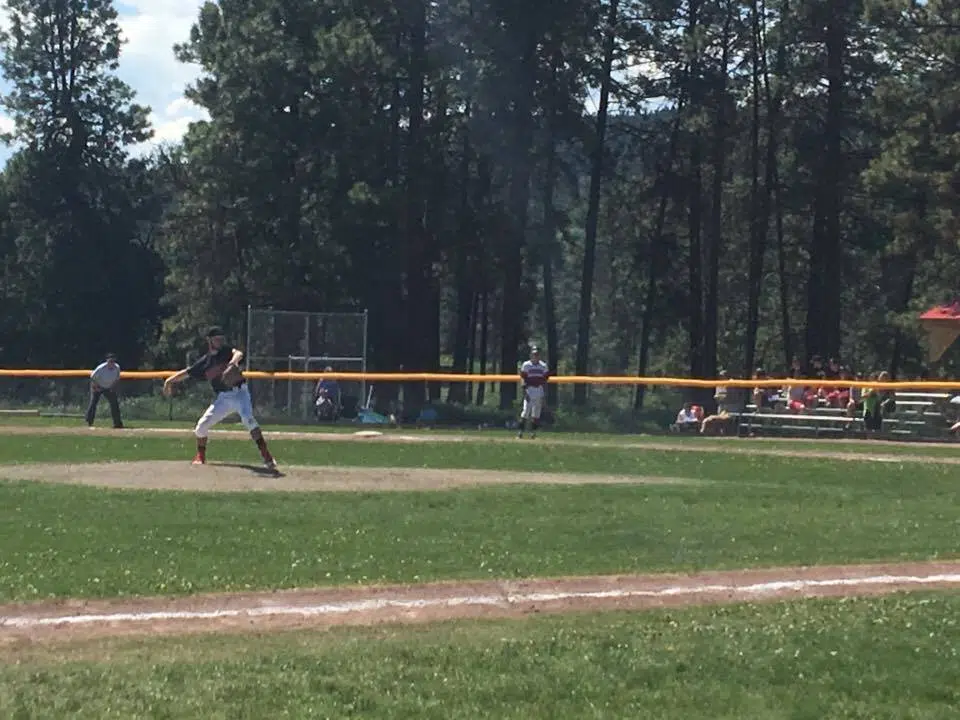 The Cranbrook Bandits 'B' team is getting ready for a busy weekend in the Key City.
The Bandits junior squad will play a doubleheader on Saturday against the Bitterroot Red Sox and another on Sunday against Mission Valley.
The junior team has posted a 4-8 record early on this year.
Head coach Ryan Phillips-Clement says the teams coming this weekend are challenging and they need to stay fresh if they want to win.
"I'm hoping for a decent outing from a couple of our pitchers, hopefully no one's arm is too sore." says Phillips-Clement. "Overall we're going to be swapping guys in and out a lot. We've got fifteen players on our bench so four games in two days is a lot."
The 'B' Bandits last played in their home tournament where they finished 0-4.
Phillips-Clement says the team need to work on anticipating the breaking ball.
"One thing we are going to have to work on is seeing curveballs and facing curveball in practice, I think that's one thing that got to us last weekend." explains the junior Bandits skipper.
The Bandits will take on Bitterroot at 2 PM and 4:30 PM on Saturday.
Sunday they will host Mission Valley at 1 PM and 3 PM.
All games will be played at Confederation Park in Cranbrook.
– Ryan Phillips-Clement, Cranbrook Bandits 'B' Head Coach
– Devin Howard