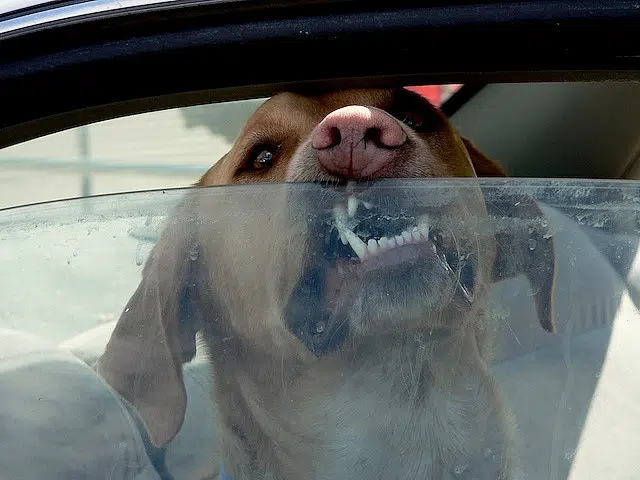 The BC SPCA East Kootenay branch says they get calls every day about a dog stuck in a hot vehicle.
Branch Manager Brenna Baker says it's best to leave your furry friends at home this time of year when you're running around town doing errands.
Baker explains it only takes 10 minutes in a hot vehicle for a dog to suffer serious health issues or even die.
She adds simply rolling down your window does nothing to help the animals.
The branch manager suggests even if it's not too hot outside, it could be twice as warm inside a parked car.
Baker recounts one car she visited in a local parking lot with a dog inside and it was only 19 degrees outside but 40 degrees inside the vehicle.
A Lower mainland woman was charged in 2014 after six dogs died from heat stroke in the back of her truck.
Baker says if you see a dog left in a car this summer you can call the local SPCA Branch at 250-426-6751 or if the animal is in distress call RCMP.
– East Kootenay SPCA Branch Manager Brenna Baker
– Josh Hoffman
(Photo courtesy of PETA)