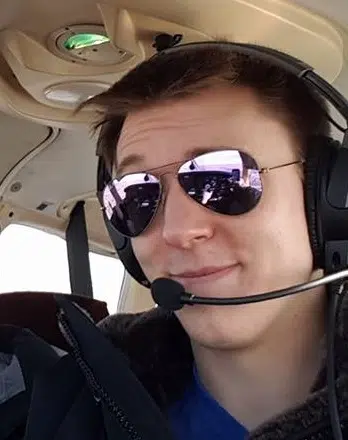 The effort to locate a small plane that departed Cranbrook has been upgraded to a Major Search and Rescue.
Lieutenant Navy Greg Menzies tells the Drive FM that all SAR partners, Canadian Air Search and Rescue Association (CASARA) and RCMP are working together to cover 200 nautical miles between Cranbrook and Kamloops.
It's the second full day of searching after the plane left Rocky Mountain International Airport 3:02 PM Thursday but did not arrive at its final destination in Kamloops.
The aircraft initially left from Lethbrige 9:35 AM that morning with 21 year old pilot Alex Simmons of Kamloops and 24 year old Sidney Robillard of Lethbridge on board.
As of 3:30PM Saturday, Menzies says they still had four aircraft searching but the terrain they are covering was proving difficult.
He explains it is very mountainous with heavy forest that is still covered in snow in some locations.
On top of that, Menzies adds the weather is not cooperating as thundershowers and strong winds have put a damper on search efforts.
He says a focused search between Cranbrook and Kootenay Lake was conducted around 11 AM Saturday, but proved unsuccessful in producing any sign of the small plane.
Menzies says they'll continue to search Saturday until dark.
He explains flying for eight to ten hours a day has been taxing on crews.
A search headquarters is expected to be established in Kelowna by late Saturday afternoon and a team from Comox will take over and lead the effort.
Menzies says they will then coordinate on the ground with civil partners and search crews.
He adds if they are unsuccessful, they'll start again at daylight Sunday and continue their efforts and expand the search area.
If anyone has any information about this incident, they are asked to contact RCMP.
– Lt. Navy Greg Menzies