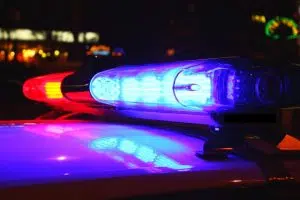 An impaired driver who was stopped just before 1:00 am on Saturday June 10 is now facing a number of charges including assault of a police officer and willful damage.
Police checked a vehicle on Deer Park Avenue, Kimberley and the driver showed strong signs of impairment. A breath demand was read and the driver was provided two breath samples. Both samples were a "Fail" which meant his driver's license would be suspended for 90 days and his vehicle impounded for 30 days.
During the interaction the subject became combative and assaulted the officers. Once inside the police vehicle he kicked at and damaged equipment. In addition to facing charges of assault, resisting arrest and mischief, the driver was issued several tickets under the Motor Vehicle Act which stemmed from him attempting to evade police.
The driver will be attending court in August for the Criminal Code charges.
– From the Kimberley RCMP