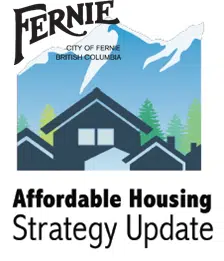 Members of the public can get an update on Fernie's affordable housing strategy Monday.
The City is hosting an open house 4:30-7:30 PM at the Fernie Community Centre as it continues the process of revamping the 10 year old policy.
Residents are encouraged to provide feedback on the direction the municipality plans to take and share concerns around the current state of local affordable housing.
Fernie hired a consultant earlier this year to undergo a four stage process to develop a blueprint for a new strategy.
Renewing it is a short term priority in the Official Community Plan.