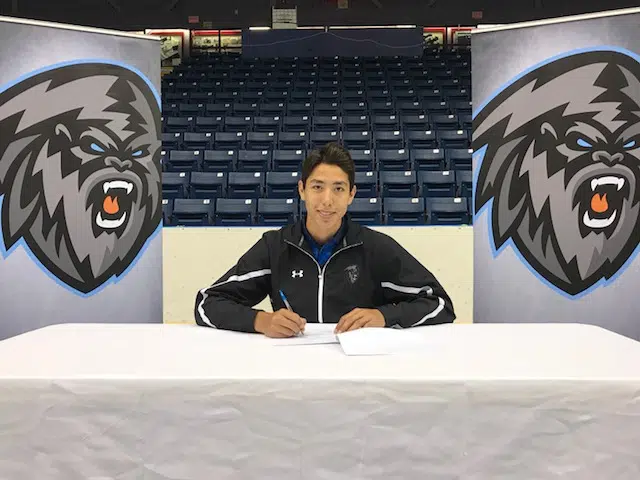 The latest player signed by the Kootenay ICE says it's a surreal feeling to finally make it to the WHL.
Anson McMaster was in Cranbrook last week to tour Western Financial Place, Mount Baker Secondary and officially sign with the ICE organization.
The young defenseman says he was impressed with the Key City when he visited late last week.
"It's a good little small town." says McMaster. "Everyone supports everyone and it's a good base for the ICE."
The 14-year old Siksika Nation, Alberta native plans to play for the Okotoks Rocky Mountain Raiders Midget AAA in the upcoming season.
McMaster says he's training hard this summer to work on becoming a more solid defender.
"I'd love to get my foot speed up more and just get bigger and stronger." says the Albertan defender.
McMaster had 39 points in 36 games last season with the Rocky Mountain Raiders Bantam AAA of the AMBHL.
– Anson McMaster, Kootenay ICE prospect
– Devin Howard
(Photo courtesy of Kootenay ICE)