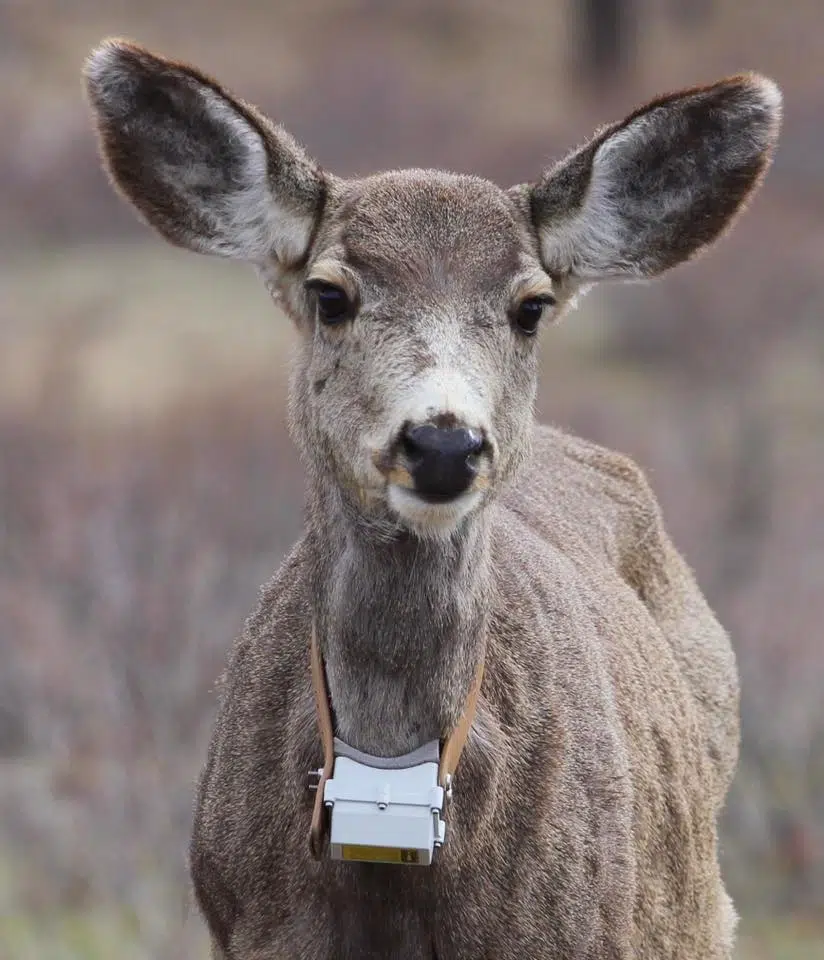 Four deer that were translocated from Kimberley to a remote area north of Canal Flats have made the long trek south to Cranbrook.
The animals were taken from the Blarchmont area of Kimberley in March and over the past few months three have found Cranbrook and one has been seen at the Bootleg Gap golf course.
Ian Adams is a biologist involved in the translocation project and says since the deer were moved to Gilbrator they have travelled to many different regions.
"Some of those deer have stayed in that area, [some] moved around to higher elevation areas and responded fairly well." explains Adams. "We've had a number of other deer that moved much greater distances."
Adams says the animals returned to Cranbrook because that is where they are most comfortable.
"Just like most people we're comfortable where we are, you take a lot of us smaller towns and plunk us down in the middle of a large urban centre [like] New York or London or something we're going to be pretty nervous." says Adams. "The deer are likely the same."
Adams says it likely took the animals just under a month to travel from Gibraltor to the Key City.
The translocation project has now been active for over a year and a half.
– Ian Adams, biologist
– Devin Howard