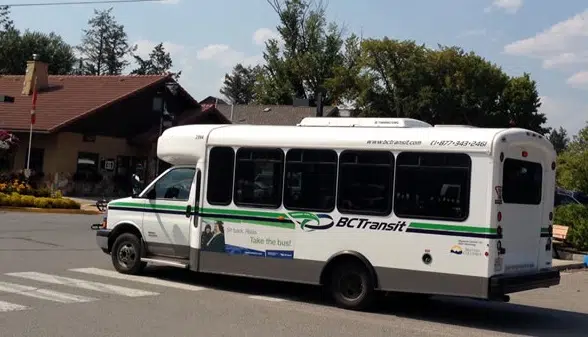 A new commuter service between Kimberley and Cranbrook is set to begin in September.
Kimberley's Manager of Planning Services Troy Pollock says this will provide more travel options for residents commuting to Cranbrook for work.
"I think it can help to relieve some of that traffic, it provides a consistent service for folks to use rather than driving their own vehicle," Pollock says. "We know that some folks do try to arrange for carpooling, which is a good initiative, but we've heard from many residents that they would like to see a regular bus service into Cranbrook."
Pollock says ten trips will be added between the two cities each week.
"It's Monday through Friday only and one morning trip into Cranbrook and then of course a return trip shortly after that Cranbrook folks can use to come back into Kimberley if they are working here or even coming for the day," Pollock says. "Then there will be an afternoon trip as well to get those folks home."
The route will include stops at Townsite Grocery, Downtown Kimberley, the Civic Centre, Warren Avenue and Marysville before heading to Cranbrook.
Exact timing of pick-ups for the route will be finalized over the summer.
BC Transit says about 17 thousand passengers currently travel by bus along Highway 95A.
– Kimberley's Manager of Planning Services, Troy Pollock
– Jeff Johnson