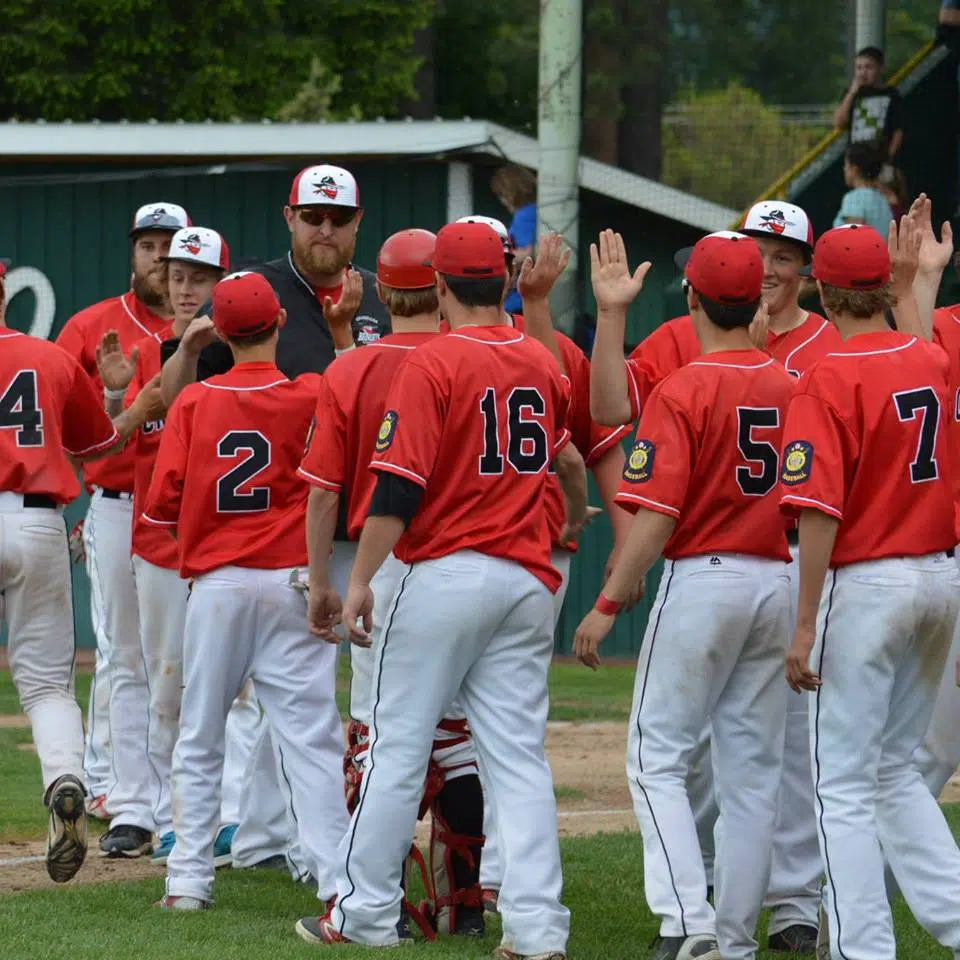 The Cranbrook Bandits 'B' team is heading to Alberta this weekend for two doubleheaders.
The junior squad will take on Lethbridge on Saturday – a team that beat them twice in the Bandits home tournament in May.
Head coach Ryan Phillips-Clement says although they've faced some tough teams, the young players have kept a positive attitude.
"Who you are as a person is defined as how you handle the situation and I think they've done a good job so far." says Phillips-Clement. "Heads aren't hanging in the dugout or anything like that. Hopefully we can continue working on and off the field and hopefully we can squeeze out a W or two this weekend.`
The 'B' Bandits skipper didn't have any trouble picking out what the boys are doing well.
"One thing they've done well is seeing the pitcher, letting him throw a few pitches before they pick the one that they want to swing at." explains Phillips-Clement. "I think that's one thing that's easier said than done and I'm happy with how the guys have performed so far."
The junior team will follow Saturday's games with a doubleheader against Medicine Hat on Sunday.
– Ryan Phillips-Clement, Cranbrook Bandits 'B' head coach
– Devin Howard