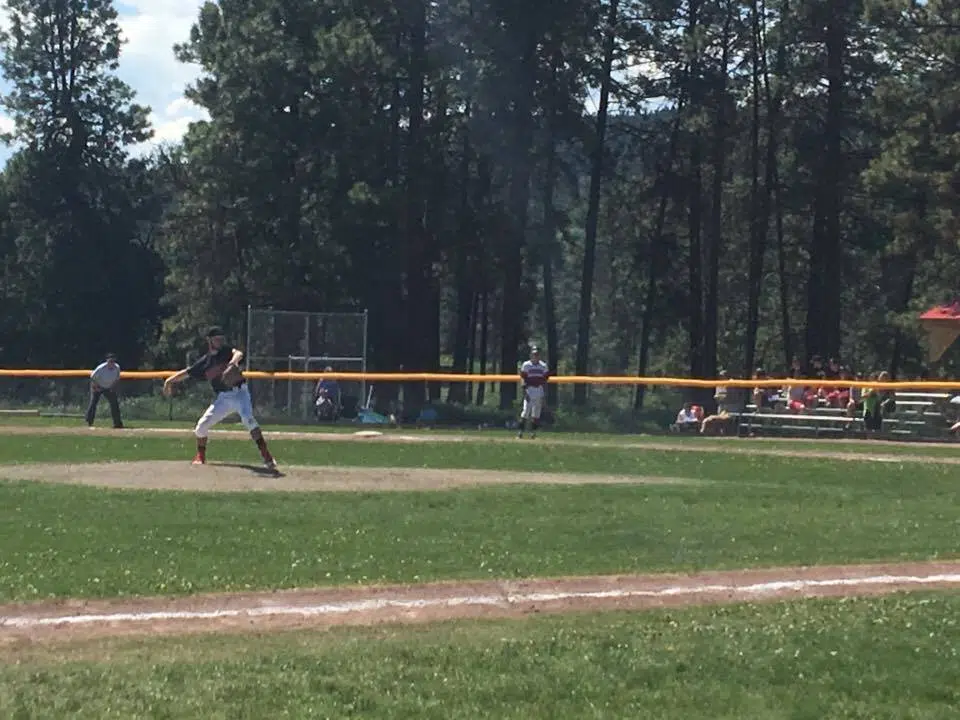 It was another tough weekend for the Cranbrook Bandits.
The 'A' team hosted Kalispell on Friday afternoon where they dropped both games of a doubleheader 3-2 and 9-2.
Game one saw a great pitching performance by Dan Mercandelli who pitched one out away from a complete game but maxed out on pitches.
The Bandits were down 3-1 in the bottom of the 7th and rallied for a run but couldn't mount a comeback, stranding multiple runners on base.
Head coach Paul Mrazek says their game is starting to come around but they need to cash runners in when they have the opportunity.
"You got a runner on second or third and there's no one out, you've got to score that guy. You've got to hit a long fly ball." says Mrazek. "We've talked about it plenty, we're hitting the ball hard and a lot but now we have to ensure that we get those runners home."
Mrazek says they played well defensively this weekend which has been their downfall early this season.
"We just need to play more like that and when we play some of these other weaker teams we need to not drop down to their level." explains the Bandits skipper.
The Bandits 'B' team was in Lethbridge for four games over the weekend.
The Bandits dropped both games on Saturday to Lethbridge 17-2 and 14-9.
The 'B' squad also lost both Sunday games 13-5 to Lethbridge and 6-1 to Medicine Hat.
Cranbrook Bandits 'A' upcoming schedule (Big Bucks Tournament, Libby, Montana)
6/23/17: vs. Moscow Blue Devils
6/23/17: vs. Sandpoint Lakers
6/24/17: vs. Northern Lakes
Cranbrook Bandits 'B' upcoming schedule
6/27/17: vs. Kalispell Lakers (doubleheader @ Confederation Park)
– Paul Mrazek, Cranbrook Bandits 'A' head coach
– Devin Howard