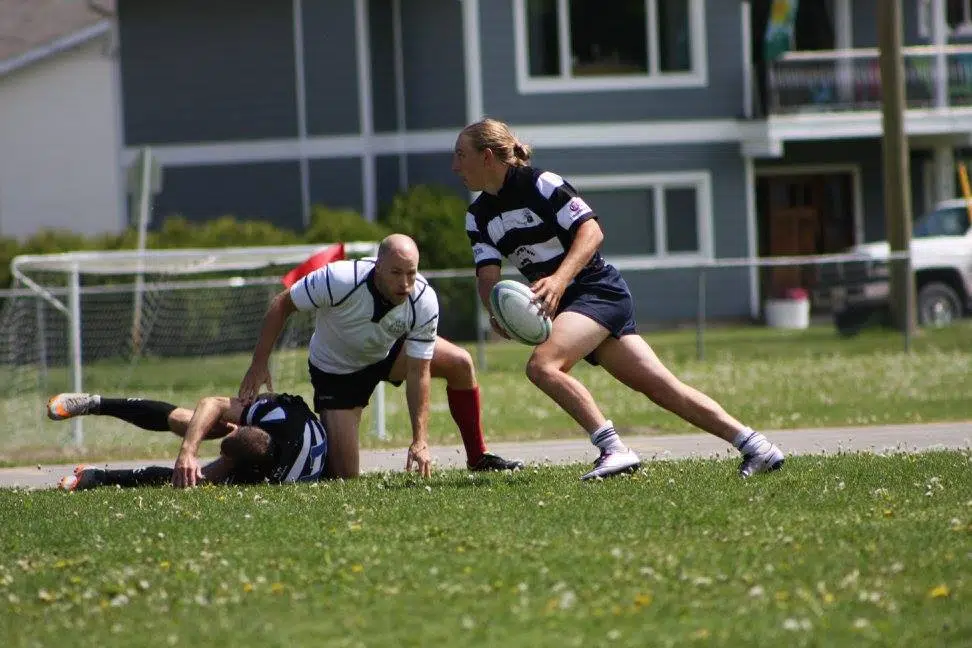 The Elk Valley Bulls have been crowned 2017 Kootenay Rugby Union champions.
The winner-takes-all match saw a back and forth game between the Rocky Mountain Rogues and the Bulls end up 33-31 in favour of Elk Valley.
Bulls president Peter Dudman feels like the team is playing at the top of their game right now.
"We played much more like a team on Saturday, we were much better as a team." explains Dudman. "We defended well, we kept an eye on the outside runners and we manned up."
Fernie's team will now advance to the Saratoga Cup – BC's independent rugby championships which gets underway July 29th in Penticton.
Dudman says it feels good knowing they still have more rugby to play.
"We're absolutely delighted." says Dudman. "After losing the first game of the series it was obviously a long struggle, uphill battle to get back into it but we did that. We overcame what we needed to overcome and now we're going."
The Bulls were last crowned Saratoga champions in 2013.
– Peter Dudman, Elk Valley Bulls president
– Devin Howard
(Photo courtesy of Elk Valley R.F.C.)