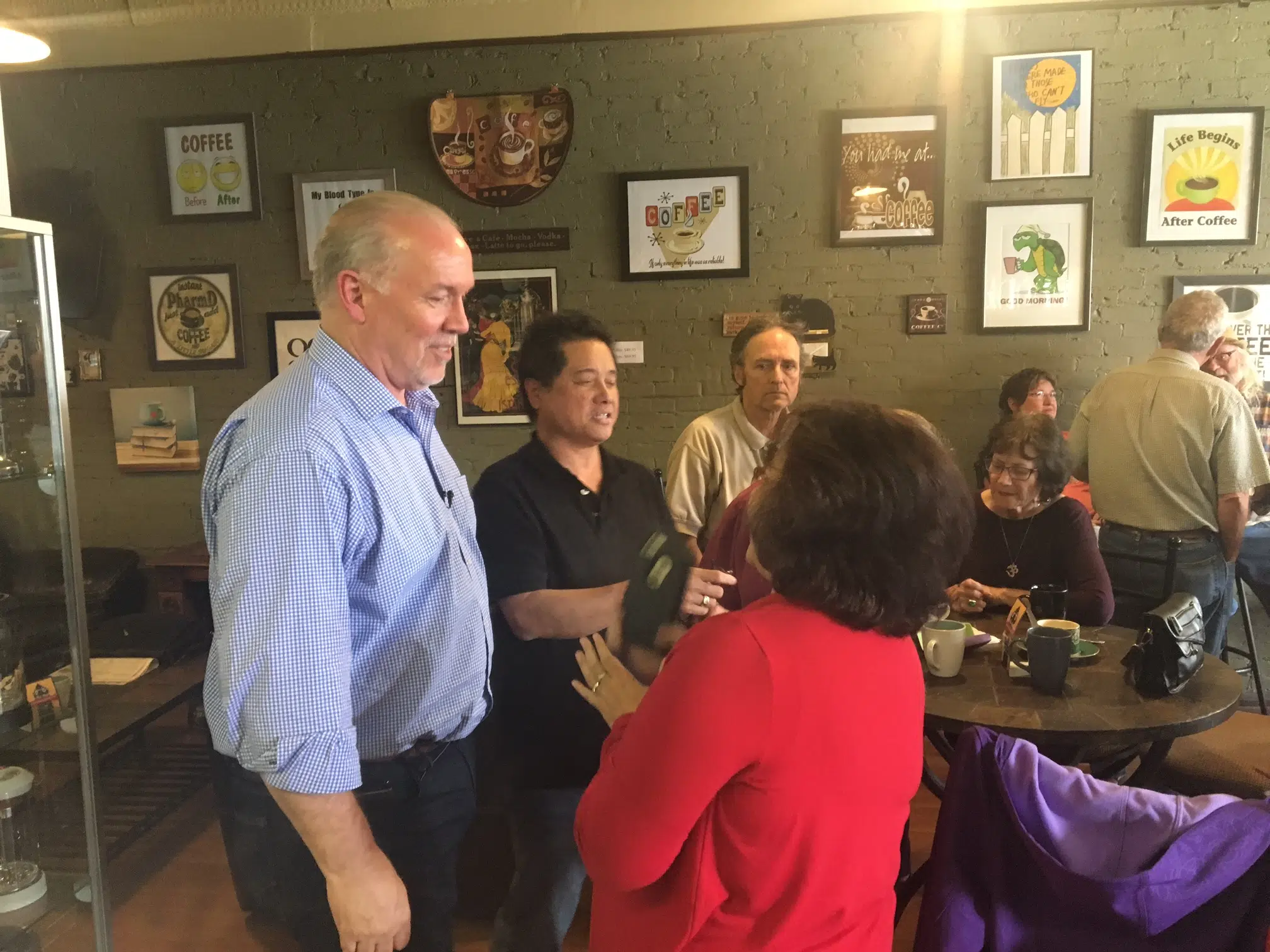 The leader of the BC NDP pledged his support to the forestry industry during a stop in Cranbrook.
John Horgan rolled through the region Monday and spoke about his plans to fight for East Kootenay stakeholders in the midst of a softwood lumber dispute with the US.
Washington recently implemented a 24 per cent tariff on Canadian softwood lumber.
Horgan says it's a critically important issue to this region and that's why it's the first place he visited to discuss issues the industry is facing.
He claims this demonstrates he and the NDP will give a voice to the East Kootenay and rural British Columbians in Victoria.
The top New Democrat suggests the sooner a new deal is in place, the sooner they'll be able to restore confidence in BC's forestry sector.
He adds more importantly, a better agreement will reduce the anxiety of forestry workers who are just worried about their jobs and putting bread on the table.
Horgan is expected to be named the next Premier of British Columbia as the BC Liberals will likely lose a confidence vote in the legislature this week.
Horgan says the Liberals need to recognize they no longer have the confidence of the legislature and get out of the way for a new government.
The BC NDP and Green Party reached an historic agreement following the May 9th election that would oust the Liberal minority from government.
The Liberals earned 43 seats in the May 9th election, while the NDP and Greens have a combined 44.
Horgan did say he's excited with what he calls a "renewal in the legislature" as there are eight new members of the Liberal party, 14 new members of the NDP and two new Greens.
He also shrugged off perceived concerns about how the NDP and Greens will elect a Speaker of the House.
Horgan suggests its a non-issue brought forward by the Liberals because they have nothing else to talk about.
The NDP leader went on to say the relationship between his party and the Greens is only growing closer and it was obvious during the campaign that many significant parts of their platforms overlapped.
– BC NDP leader John Horgan