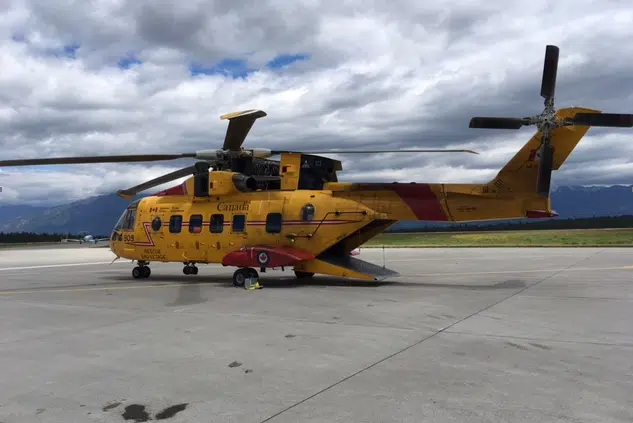 The full scale search for the single engine aircraft missing between Cranbrook and Kamloops since the 8th of June has been reduced.
The families of the individuals have been informed and our thoughts are with them during this extremely difficult time.
Over a 12-day search period, a total of 18 Royal Canadian Air Force (RCAF) and Civil Air Search and Rescue (CASARA) aircraft have flown approximately 576 hours and covered some 37,513 square kms.
Alongside more than 70 RCAF personnel were 137 volunteer pilots and spotters from CASARA averaging 10 aircraft per day.
Other agencies involved in the search effort include Industry Canada, Transport Canada, NAVCan, RCMP, CBSA, NORAD, EMBC, Kelowna International Airport, Kelowna Flying Club, Edmonton Flight Services, Kamloops Flight Services and ground search and rescue teams from Cranbrook and Revelstoke.
The aircraft was being flown from Lethbridge, Alberta, to Kamloops, British Columbia, at the time it was reported missing.
The last known location of the aircraft is Cranbrook, British Columbia, where a planned stop was made.
On board were Alex Simons, the pilot, and his girlfriend Sidney Robillard.
The aircraft was equipped with an electronic locating device but no viable signals were detected during the search.
Further search activity is not planned unless new evidence indicates a strong likelihood of locating survivors.
– Canadian Armed Forces release