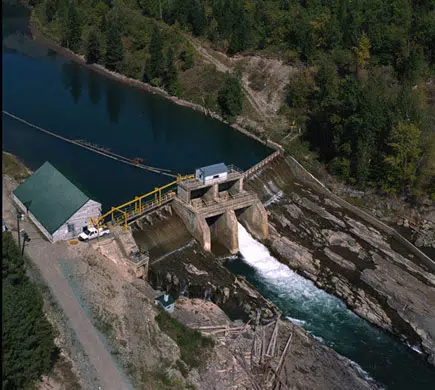 BC Hydro will present new information on the future of the defunct Elko Dam Wednesday night.
A meeting at Elko's Community Hall will focus on the ongoing Water Conveyance Project.
Community Relations Manager Diane Tammen says the hydro company is trying to determine what level of maintenance is needed for the facility to transfer river water in a cost effective way.
"In this project, we want to talk about operational alternatives and we've finalized those alternatives now." Tammen says. "So we are able to bring this information to the public and to First Nations and receive their comments."
Tammen says the project got underway in August of last year, after the utility company deferred redeveloping the dam earlier in 2016.
"We decided not to go ahead with the redevelopment, so right now we are looking at what the alternatives are for the continued operation of that facility," Tammen says.
At this time, the Elko Dam is not generating any electricity. The meeting gets underway 6:15 PM.
– BC Hydro's Diane Tammen