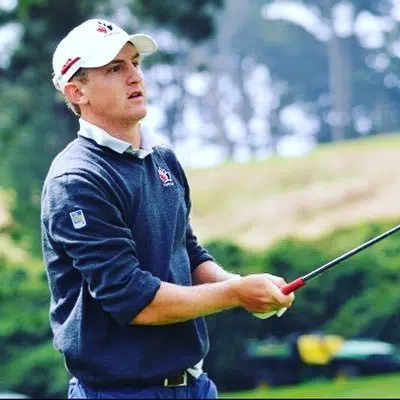 Jared du Toit has begun his PGA Canada pro career in his home province.
The Kimberley native fished second among Canadians and tied for ninth overall at the GolfBC Championship in Kelowna.
Just one week prior du Toit participated in his first Mackenzie Tour tournament in Victoria.
The young golfer says he was happy to kick things off in the place where it all got started.
"At both events there was lots of local supports that heard I was from BC and came out and followed and cheered on." says du Toit. "Definitely very cool."
du Toit speaks on sharing the moment with his brother Russell, who was his caddy for both of the events.
"It's awesome." says the Kimberley golfer. "We got along really well growing up, played a lot of sports together and whatnot so it was definitely good having him on the bag. The way our personalities are, they balance out and make a pretty good team on the golf course."
du Toit says he's spending the next couple weeks preparing for the upcoming Players Cup in Winnipeg which gets underway July 6th.
– Jared du Toit, professional golfer
– Devin Howard

(Photo courtesy of @Jareddutoit Twitter)