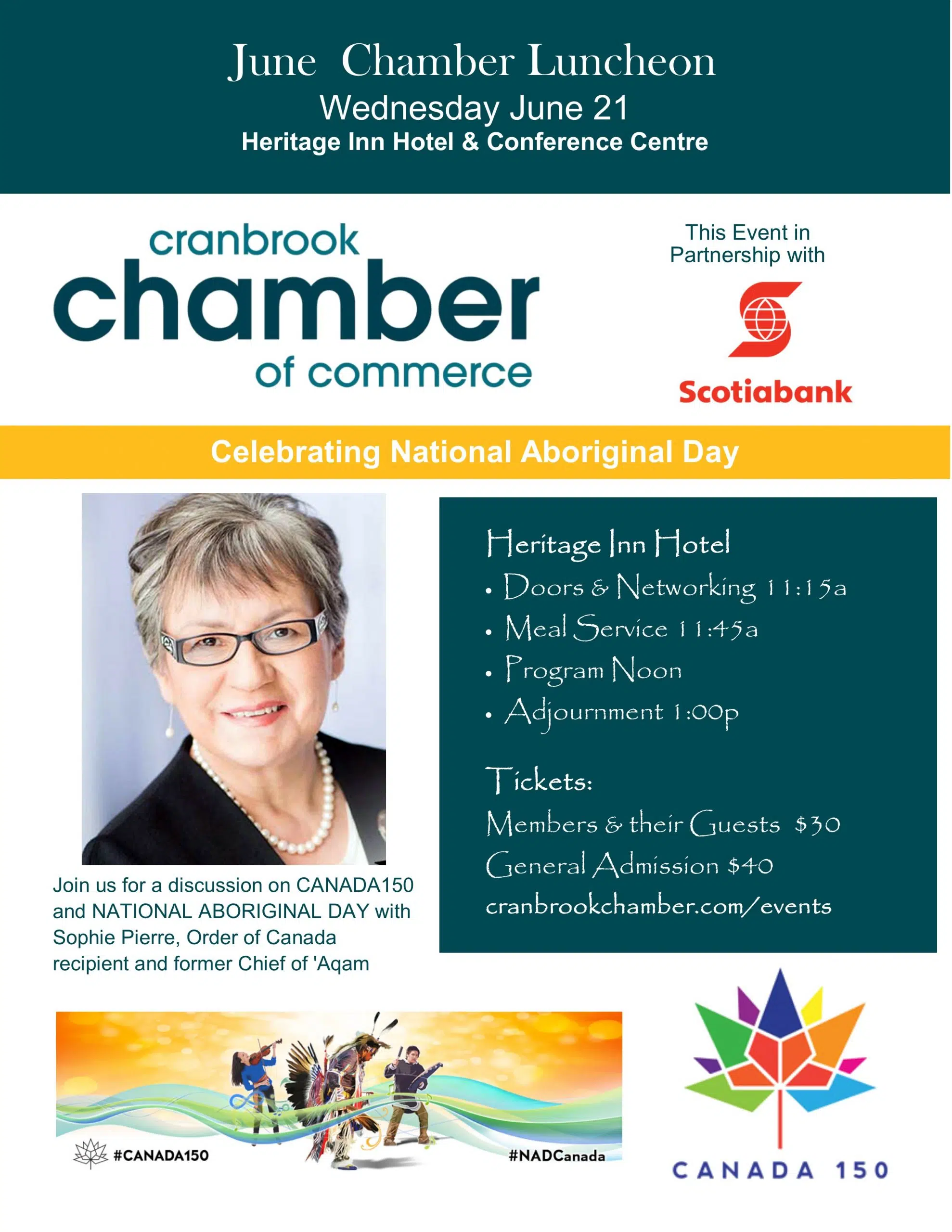 The former chief of the St. Mary's Indian Band and a recent recipient of the Order of Canada is speaking in Cranbrook Wednesday to mark National Aboriginal Day.
Sophie Pierre is the keynote speaker at the Cranbrook Chamber of Commerce's June Luncheon.
Pierre helped with the transformation of the residential school where she studied as a child into the renowned St. Eugene Mission Resort.
She was recognized in Ottawa earlier this year for her role in the British Columbia treaty process and for her commitment to First Nations' economic development.
National Aboriginal Day was announced in 1996 to recognize and celebrate the unique heritage, diverse cultures and outstanding contributions of First Nations, Inuit, and Métis peoples.
The event starts 11:15 AM at the Heritage Inn.