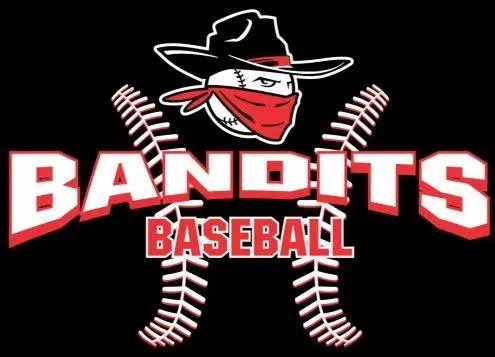 More challenging opponents lie ahead for the Cranbrook Bandits 'A' team.
The team is in Libby, Montana for the annual Big Bucks Tournament where they will take on the Moscow Blue Devils, Sandpoint, and Northern Lakes.
The ball club is currently riding a six game losing streak.
Head coach Paul Mrazek believes things will turn around and is reminding his players to stay positive.
"The players I think are sometimes tougher on themselves than I am so I'm just trying to get them to make sure they play every inning, every pitch, every at-bat." says Mrazek. "There's lots of baseball left."
Mrazek says he is expecting some of the younger guys to step up this weekend.
"It's going to be tough because we are losing some of the seniors to grad over the next two weeks." explains Mrazek.
He explains they have to start taking advantage of scoring opportunities.
"What we do have to improve on offensively is [cashing] runners in when we've got them in scoring position."
The 'A' squad gets their tourney rolling tomorrow morning against the Blue Devils.
Tournament schedule:
Friday
11:30 AM vs. Moscow Blue Devils
4:00 PM vs. Sandpoint Lakers
Saturday
9:00 AM vs. Northern Lakes Mountaineers
– Paul Mrazek, Cranbrook Bandits 'A' head coach
– Devin Howard
(Photo courtesy of Cranbrook Bandits facebook)