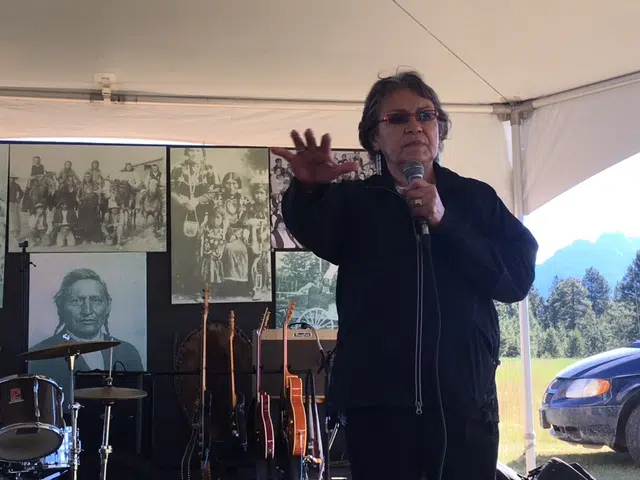 The former Chief of the St. Mary's Indian band says reconciliation is a relationship, not an event.
Sophie Pierre was the keynote speaker at the Cranbrook Chamber of Commerce Luncheon Wednesday – which was National Aboriginal Day.
Pierre says it was a chance to continue the discussion about how the local indigenous community and the City can ensure the benefits and opportunities in the region are available for everyone.
She explains it's never one specific issue at one moment in time that needs to be addressed, but rather a paradigm shift in how we consider, talk about, and relate to each other.
Pierre says Wednesday's inclusion of the Ktunaxa Nation in the unveiling of the Chief Isadore Trail is a perfect example.
She also points to the decision by School District's to instill indigenous education programs as a positive step.
Pierre, who was appointed as a member of the Order of Canada earlier this year, believes more can be done in the process of reconciliation but at least we are moving forward.
She suggests people are starting to realize it is in everyone's best interest to work together.
The local indigenous leader also goes on to say as Canada celebrates its 150th anniversary, we have a major opportunity to continue to improve the relationship with the country's indigenous population over the next 150 years.
– Former St. Mary's Indian Band Chief Sohpie Pierre