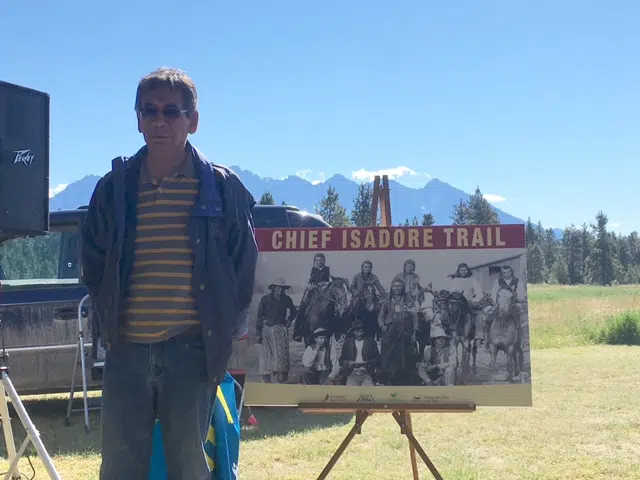 Isaac Birdstone says he had a lump in his throat when a new trail stretching from Cranbrook to Wardner was unveiled last week.
Birdstone is the great, great, great grandson of Chief Isadore, whose name marks the 43km stretch of the Trans Canada Trail.
Chief Isadore was the head of the Ktunaxa Nation in the late 19th century and is said to have worked with Colonel Sam Steele to avoid battle between indigenous peoples and European Settlers.
Birdstone hopes the new trail will serve as a history lesson for the area.
He says it's sad that when he was going to school 40 years ago these stories about the ?aqmanik people weren't included in the lessons.
Birdstone states they have been here for thousands of years and their history should be brought into the school system.
Birdstone does hope the inclusion of the Ktunaxa history into the identity of the local trail is a positive sign of efforts toward reconciliation.
He says it's motivating moving ahead but we should always remember of our ancestors.
The name and interpretive signage for the trail was unveiled last week, with the grand opening set for this Saturday – Canada Day.
– Chief Isadore descendant Isaac Birdstone