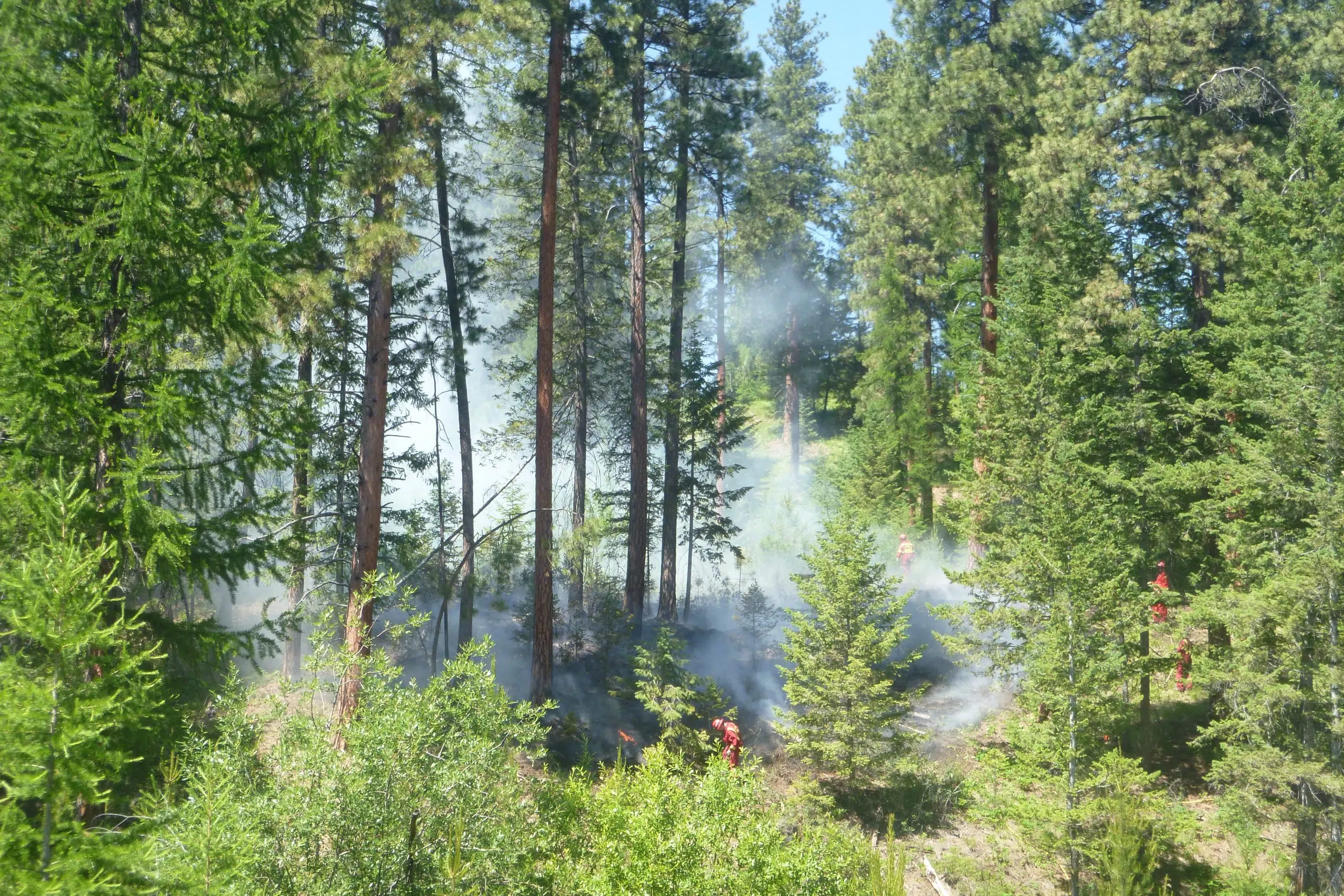 The Kimberley Fire Department is urging residents to use common sense after a string of human caused fires in and around the community.
Members responded to three separate incidents between Saturday and Monday morning.
Fire Chief Rick Prassad says it's becoming a major concern as this could result in a serious threat to the community.
Prassad suggests people may believe the forest is still wet due to a damp spring and a heavy freshet but that isn't the case anymore.
He says all that dead material is drying out and is essentially turning into kindling.
The Chief says if you are conducting a fire make sure you always extinguish any material properly, however he points out you shouldn't be lighting any fires within the community except in licensed barbecue pits or if you have a permit from the City.
He adds they are also investigating issues from the use fireworks over the weekend and they could be handing out fines.
One incident the department responded to over the weekend is believed to have been caused by mountain bikers lighting fabric on fire to illuminate trails.
In another case, it took 10 fire fighters four hours to extinguish a grass fire that was started by someone firing a bear banger.
The department says Wildfire-related violations such as not complying with a fire restriction under the Wildfire Act has a fine of $1,150 and failing to properly extinguish a burning substance, such as a cigarette can cost an offender $575.
There are also provisions where the person responsible in a high-loss fire can be penalized up to $1,000,000 and face imprisonment.
– Kimberley Fire Chief Rick Prassad

(Photo courtesy of the Kimberley Fire Department)