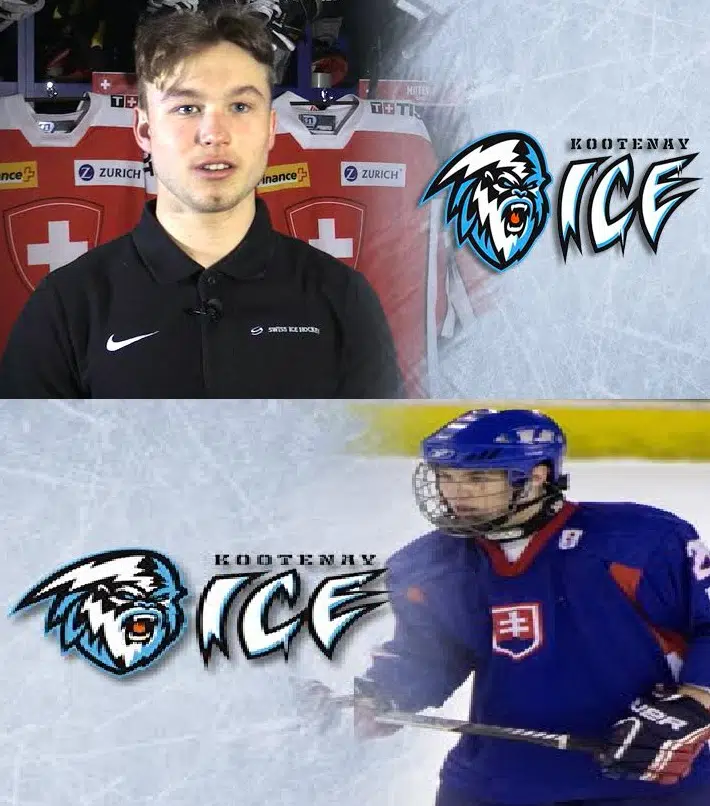 The Kootenay ICE selected a Swiss forward and a Slovakian defenseman in the 2017 C-H-L Import Draft this morning.
The club picked Gilian Kohler, from Biel, Switzerland third overall.
The 17-year-old collected nine goals and 51 points as part of EHC Biel in Junior Elite A last season.
The 5'10", 172-pound forward also spent time on the Switzerland U17 and U18 teams last season, including the U18 World Junior Championships as an underage player.ICE President and General Manager Matt Cockell said in a press release, "Our hockey operations group spent a lot of time evaluating players and speaking to their representatives ahead of the import draft.
"Kohler is a highly skilled young forward, when you are able to acquire a young player with high-end talent and compete level you are excited to do that."
With the 63rd overall,  pick the ICE selected Martin Bodak from Spisska Nova Ves, Slovakia.
The 1998 born Bodak recorded seven goals and 22 points in 38 games playing U20 Junior "A" last season.
The 6'1", 194-pound defender also played for Slovakia at the U20 World Junior Championships.
"Martin is a guy we feel can come in and play in all situations right away," said Cockell. "He is an experienced player that will upgrade our blueline immediately."