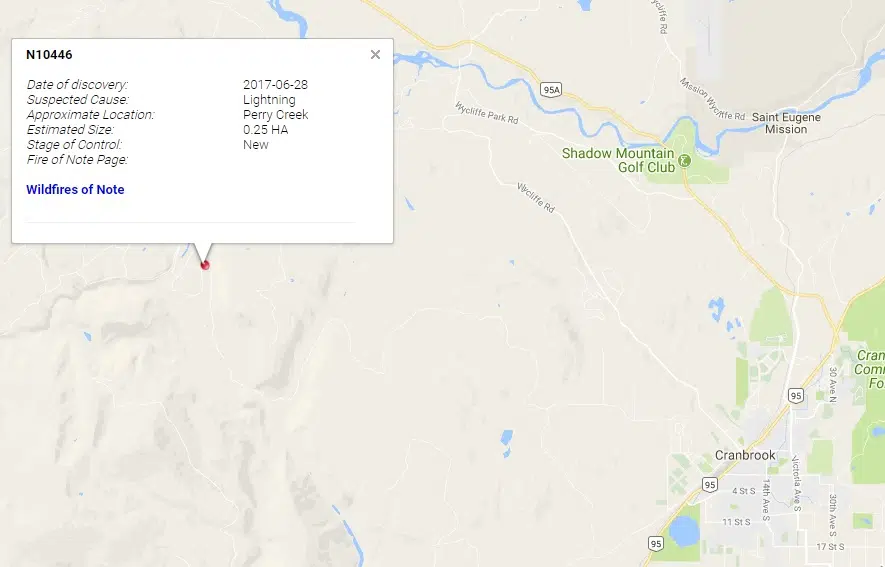 A small wildfire outside of Cranbrook is under control.
The BC Wildfire Service has responded to a blaze on Perry Creek Road that is about one quarter of a hectare in size.
Local residents say crews responded the fire at about 5:45 PM Wednesday.
The Southeast Fire Centre report two initial attack groups were on scene and have contained the blaze that was caused by lightning.