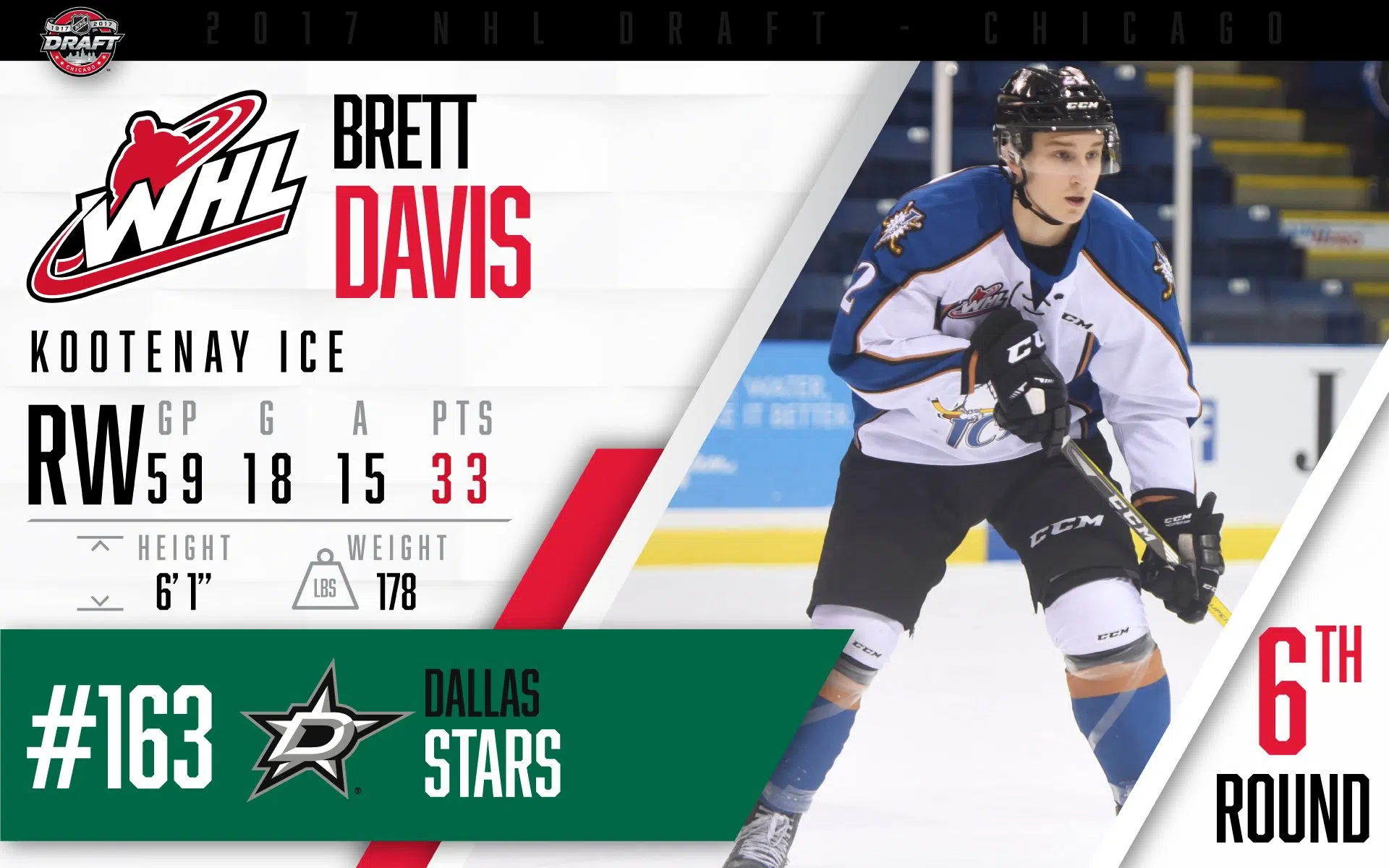 Kootenay ICE Forward Brett Davis was surrounded by his loved ones when he learned he was being drafted to the NHL.
Davis was selected 163rd overall by the Dallas Stars during last weekend's 2017 NHL Draft at the United Centre in Chicago.
The 17 year old says it was a memorable moment watching the draft at home with his family when his name was called out.
Davis says family has meant everything to him throughout his young career and they've always supported the decisions he's made when it comes to hockey.
He adds having them beside him when they all learned he'd become property of the Stars was very special feeling.
The product of Oakbank, Manitoba had 22 points in 30 games for the ICE last season after being traded from Lethbridge.
Davis notes he'll definitely be picking the brain of new ICE head coach James Patrick who served an assistant with Dallas for several seasons.
He admits he didn't put much pressure heading into last week.
He felt there was a 50/50 chance he would be selected during this year's draft, so he didn't try to stress out too much.
Regardless, Davis was picked in the sixth round by Dallas and he says now he's focused on getting bigger and stronger so he can eventually make the jump up to the pros.
– ICE forward Brett Davis