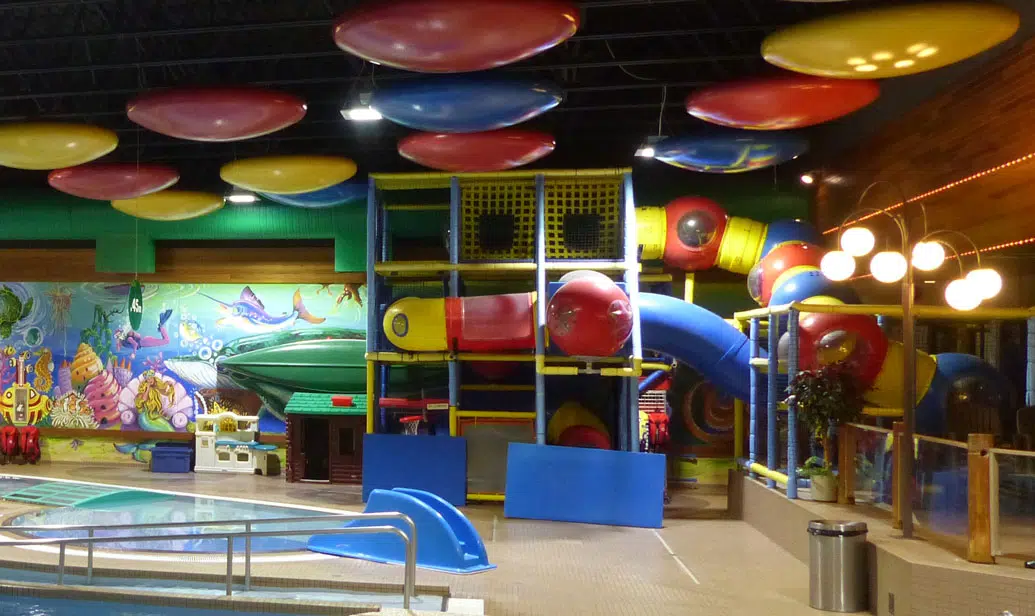 The District of Sparwood has received a $100,620 grant from the Canada 150 Community Infrastructure Program in support of four projects to be completed at the Henry Volkmann Memorial Leisure Complex.
The District was successful in applying for a Community Infrastructure Program grant in 2016 that will allow the community to undertake four projects that were previously scheduled for completion over the next three years.
This project is estimated at $224,400 and will include the replacement of the pool's salt water chlorination system; replacing of the hot tub filter system; updating and replacing the indoor play centre located in the pool area; and upgrading the Leisure Centre tennis court surface. The new tennis court surface will include a tennis court and four pickle ball courts, which can also be transitioned over to a second tennis court if needed.
"We are looking forward to renewing some of our key recreation infrastructure," said Mayor Cal McDougall. "The continued renewal of our recreation facilities is key to keeping our community healthy and active, and grants such as the Community Infrastructure Program allow small communities like Sparwood to continue to update our facilities."
The completion of these projects will assist Council in achieving their objective under the 2015-18 Corporate Strategic Plan for "meeting the recreational needs of Sparwood's youth."
"The Canada 150 Grant provided us with an opportunity to undertake four projects that were previously scheduled over the next three years and bundle them all up into one project that we can undertake all at once" said Duane Lawrence, Director of Community and Facility Services. "We hope the new playcenter, tennis and pickleball courts will be enjoyed by everyone in the community."
The grant received by the District was one of many communities to receive funding from the 2017 Celebrate Canada Fund in honour of Canada's 150th birthday.
– From the District of Sparwood