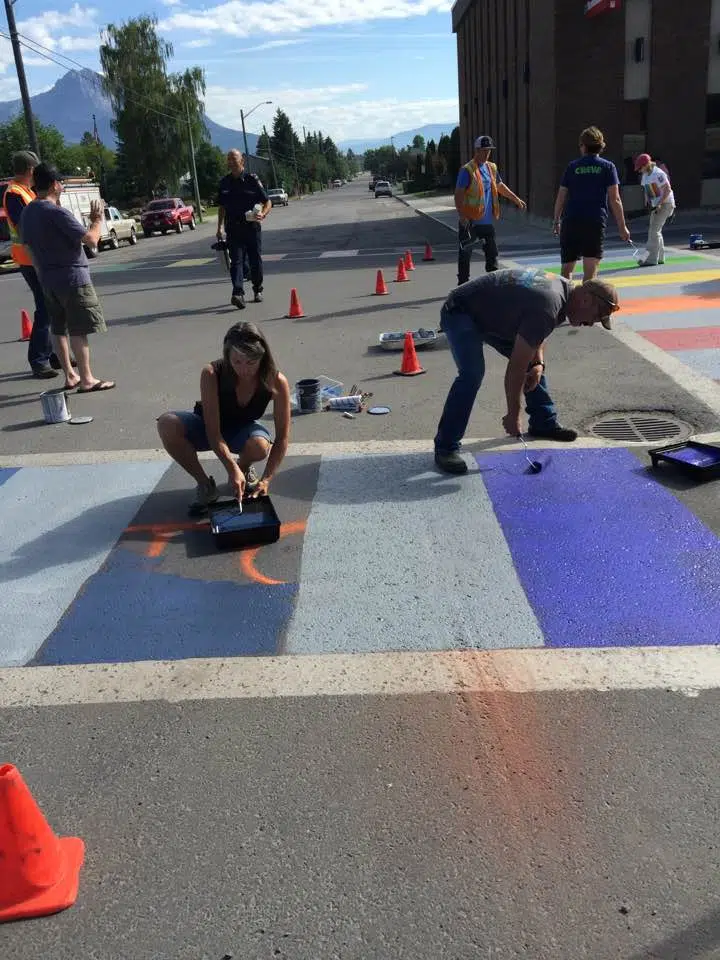 The Mayor of Fernie says the public's immediate response to an act of vandalism shows the community's true colours.
Mary Giuliano is speaking after a pair of rainbow crosswalks were defaced with obscenities overnight Friday.
The crosswalks, located at Third Avenue and Fifth Street, were unveiled last month as a sign of inclusion and acceptance.
Giuliano says she's disappointed by the act but the reaction by so many people is truly remarkable.
She explains members of the Fernie Fire Department, Public Works, local teachers, Councillors and residents rallied together and within a couple of hours the crosswalks looked better than before.
Giuliano says the response shows how much support there is in Fernie for the diversity of its residents, and it turned an otherwise negative moment into a positive experience for everyone involved.
The Fernie Mayor suggests the vandalism was likely done by a young member of the community who doesn't understand the extent of their actions.
She admits when they decided to allow the rainbow crosswalks the City opened itself to peoples' opinions.