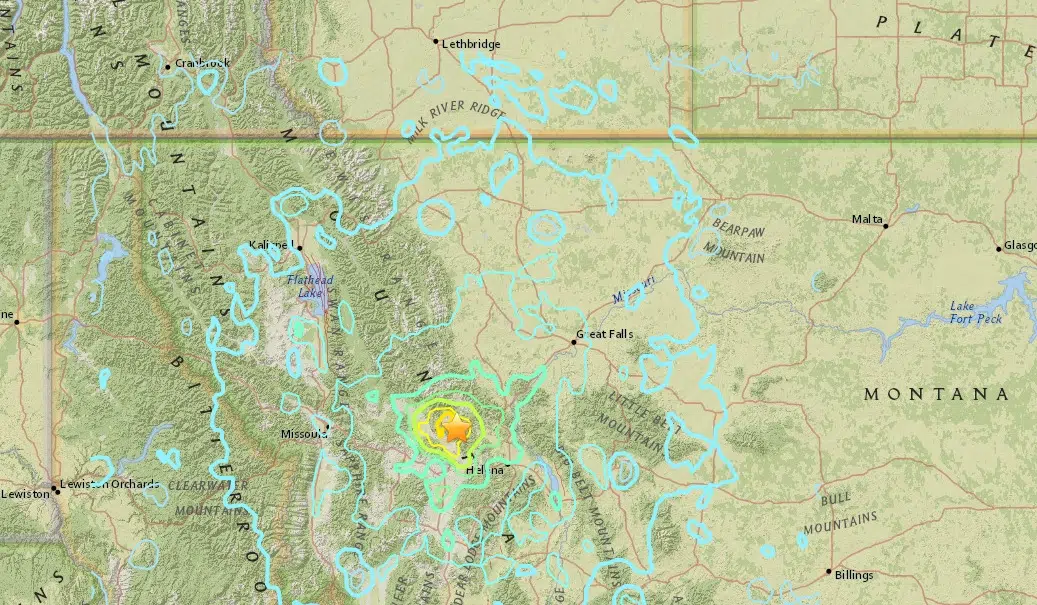 A 5.8 magnitude earthquake in Montana has been felt in parts of the East Kootenay.
The tremor hit outside the city of Lincoln around 12:30 AM Thursday morning.
Natural Resources Canada says the quake, that had a depth of about four kilometers, was felt in Montana, southern BC and Alberta.
Aftershocks were recorded as far away as Golden, Kamloops and even Metro Vancouver.
No damage has been reported anywhere.
Earthquaketrack.com reports there was actually a cluster of quakes near Lincoln early Thursday and Wednesday.