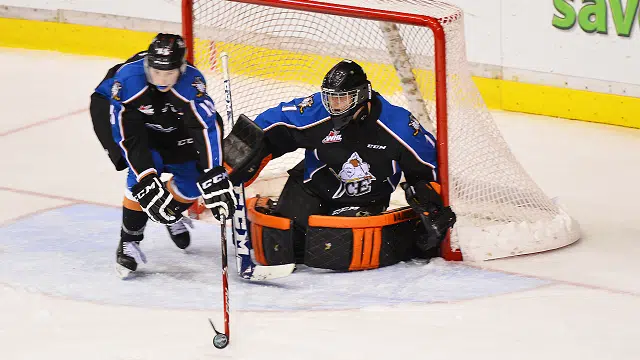 The Kootenay ICE Hockey Club announced Thursday it has traded goaltender Declan Hobbs to the Spokane Chiefs for a 2018 seventh round draft pick.
"We would like to wish Declan the best of luck in Spokane," said Matt Cockell, President and General Manager. "Part of our responsibility to our players is providing opportunity for them. We thought this move would give Declan a chance to earn a roster spot in Spokane and allows us to prioritize evaluating our goalies in camp by giving them some more minutes."
Hobbs, 18, appeared in three games with the ICE last season posting a 7.16 GAA, a .800 SV% and a 0-3 record. He spent the rest of the 2016-17 season with the Nipawin Hawks of the Saskatchewan Junior Hockey League.
During the 2015-16 campaign, the Saskatoon native appeared in 24 games with the ICE posting a 4.66 GAA, a .873 SV% and a record of 2-14-3. He played in two games with the ICE during the 2014-15 season.
Hobbs was a third round draft pick (53rd overall) by the ICE in 2013.
– Kootenay ICE press release
(Photo courtesy of www.kootenayice.net)