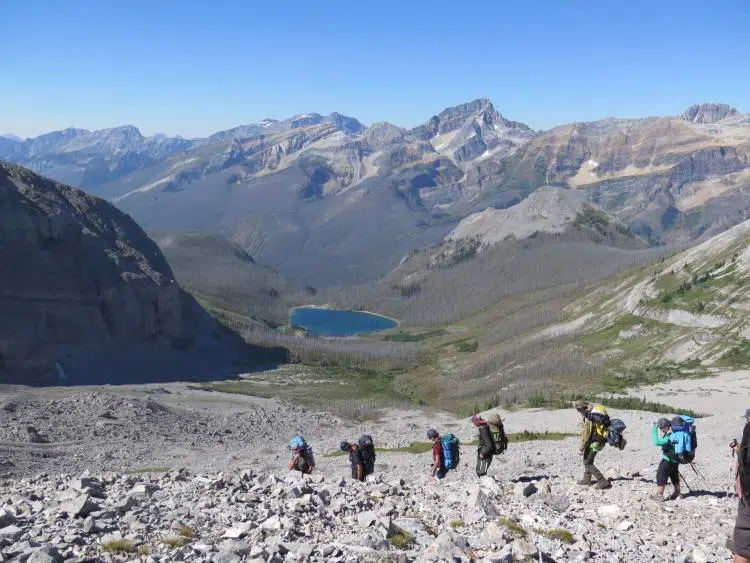 Teenagers will wander into the backcountry near Elkford this weekend to get a sense of what its takes to be self-sufficient.
Youth aged 14-16 will embark on a six day backpacking trip through the Hornaday Wilderness Saturday part of Wildsight's Go Wild Youth Leadership Program.
Coordinator Dave Quinn says the program is designed for youth to really get a sense of what it's like to only rely on themselves and their team while travelling through the wilderness.
He explains they will carry all their own gear and learn how to use map and compass, travel without trace and learn about wildlife and leadership.
Quinn adds going into the backcountry should be more than just having a good time, so he hopes the group is able to engage in educational conversations during the trip.
He hopes the youth get a real appreciation for the area as the Hornaday Wilderness is one of the last chunks of unprotected true wilderness in the Kootenays.
The Hornaday Wilderness Society has been working to protect the area which is a critical habitat for sheep, goats, grizzlies and wolverines.
Demand was so high for the program, 25 teens applied for 14 positions, that a second summer camp is planned for August.

– Wildsight's Dave Quinn
(Photo courtesy of Wildsight)