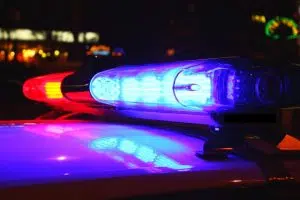 Police in Cranbrook deployed a Taser in a violent incident involving about ten people.
RCMP were called to two properties on Van Horne Street South around 8 pm Sunday night, where they learned that one person was believed to have a knife and another a baseball bat.
Sergeant Barry Graham says police tried to enter a residence, only to be confronted by a combative male.
"Its difficult when the members attending have to deal with multiple parties and not knowing their roles," Graham says. "The combative male, who turned out to be one of the main parties, obviously had a reason to be resistant with us, but turned combative and any attempts to talk him down and deescalate failed. We wound up having to use the CEW"
Police cleared the home, confirming only two people were involved in the confrontation and no one else was injured.
"We do quite often display our tools, which deescalate many situations," Graham says. "In this case, it was activated. A lot of cases, whether its the OC spray or Taser or firearm, the situations are deescalated just by presenting them.
Officers determined that only two people were involved in the initial assault, involving a baseball bat and a knife.
The Cranbrook residents were taken into custody and scheduled to appear in court October 23rd.
– Cranbrook RCMP Sergeant Barry Graham
– Jeff Johnson