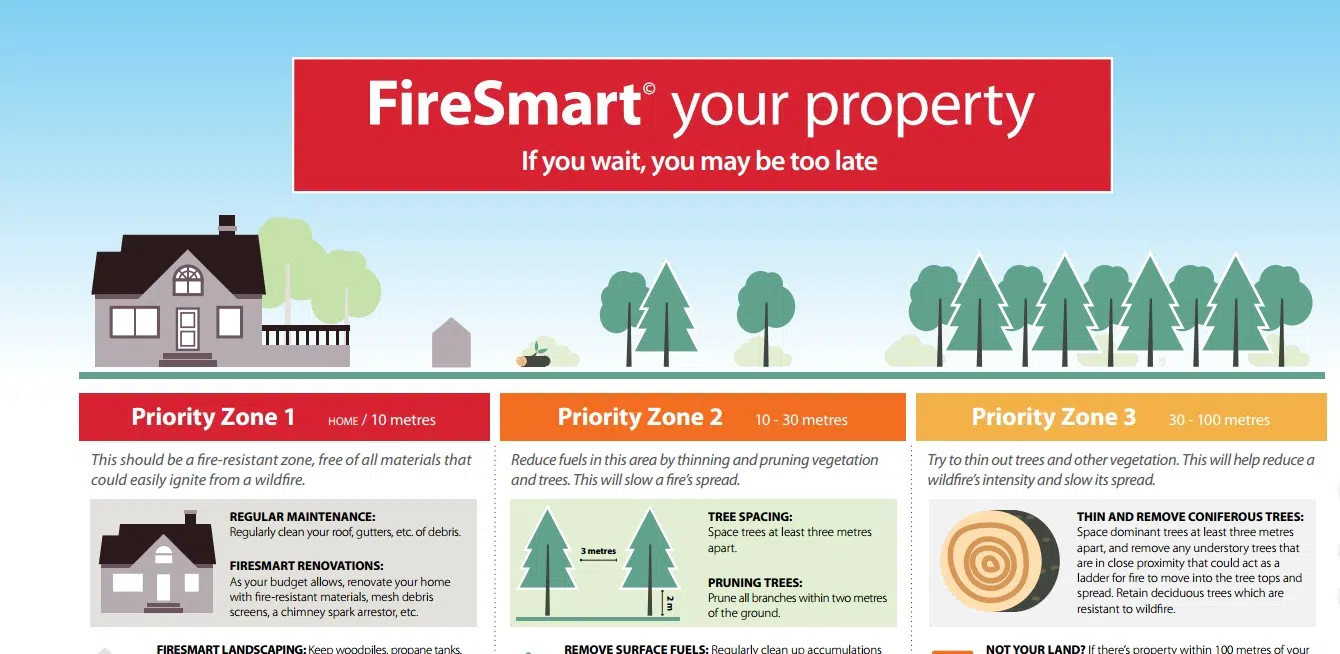 Fernie homeowners have an opportunity Tuesday evening to learn how to reduce hazards that could spread wildfire.
A Fire Smart information session is set from 7:30 to 8:30 at the Senior Citizen Drop In Centre.
Fire Chief Ted Ruiter says the event will show participants maintenance work that can be done around homes and show those building new homes how they can use non-combustible materials.
Ruiter adds their message is vital right now as the entire province mirrors last year's conditions in Fort McMurray
Fernie is in the third year of its Fire Smart program that is designed to engage homeowners and businesses to work together in protecting their own neighborhood from wildfire.
The municipality is also working on a plan in the event serious wildfires start in the area.
– Fernie Fire Chief Ted Ruiter