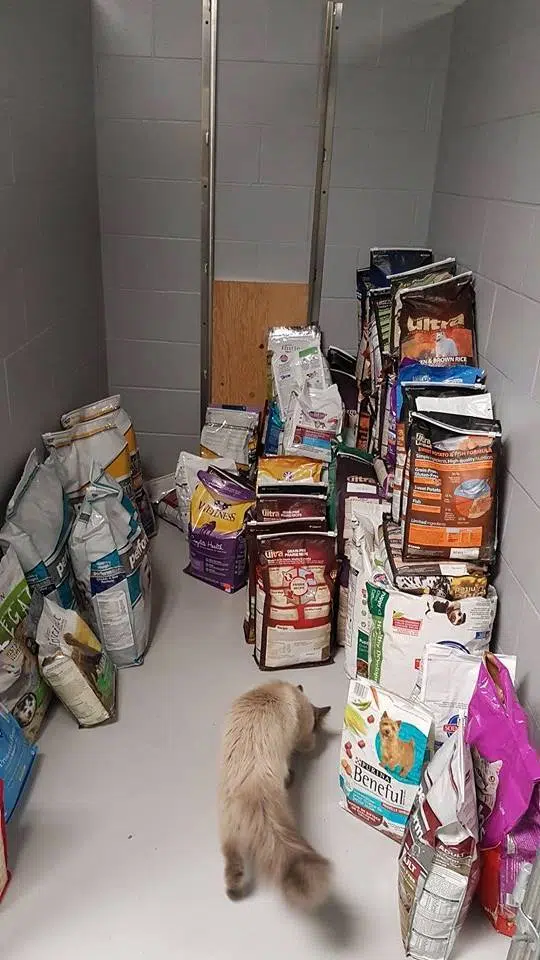 A long time Cranbrook resident is helping establish an animal shelter in the Okanagan for those displaced by wildfires.
Ron McConnell with the Canadian Disaster Animal Response Team (CDART) is leading an operation in Princeton.
CDART is dedicated to animal welfare through the preparation for and the actual rescue and shelter of domestic animals in a disaster.
If necessary, different chapters are called upon for mobile support to bring in people from other regions to help out.
McConnell, who recently moved from the Key City to Prince Edward Island, returned to BC Sunday night.
He says so far they have collected over 60 animals including horses, goats, chickens, dogs and cats.
McConnell agrees we often don't think about animals in situations like this but to those fleeing their homes these are members of their family.
He uses the example if someone has a small hobby farm with a few horses or a cow but they don't have a trailer to transport them.
McConnell says that's where they come in.
A 2,000 hectare wildfire is burning north of Princeton.
Meanwhile over 14,000 British Columbians are currently displaced due to wildfires across the province.
McConnell says conditions got a bit "hairy" Monday as strong winds flamed the blaze and pushed it closer to the community.
He credits an incredible team made up of other CDART members, and volunteers who have simply come off the street.
He adds two more Cranbrook residents are on their way to the area to help with efforts.
– CDART's Ron McConnell
(Photo courtesy of Facebook//CDART: Central BC)