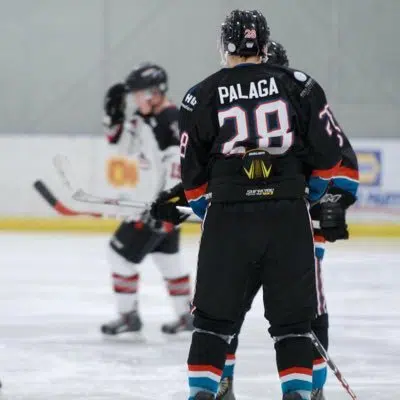 The latest acquisition for the Kimberley Dynamiters will bring an elite veteran presence to the blue line.
20-year old Mason Palaga is now sporting the red, black and white after two productive seasons with the Chase Heat.
Nitros head coach Derek Stuart says Palaga was a key component in the Heat's playoff run last season.
"It'll be his third full season in the league [and] with that run to the finals last season it should be very beneficial for his leadership skills in the dressing room." says Stuart.
Coach Stuart says Palaga can do it all on the ice.
"He contributes offensively with a point per game and he's very good defensively." explains Stuart. "He played penalty kill, played power play. He really is an elite defenseman in this league and we're very fortunate to have him."
The Kamloops native showed interest in the Dynamiters this offseason to further his education at Cranbrook's College of the Rockies.
Palaga enters his third full season in the KIJHL with 94 games under his belt and 57 points in the regular season and playoffs combined.
– Derek Stuart, Kimberley Dynamiters head coach
– Devin Howard
(Photo courtesy of @MasonPalaga Twitter)