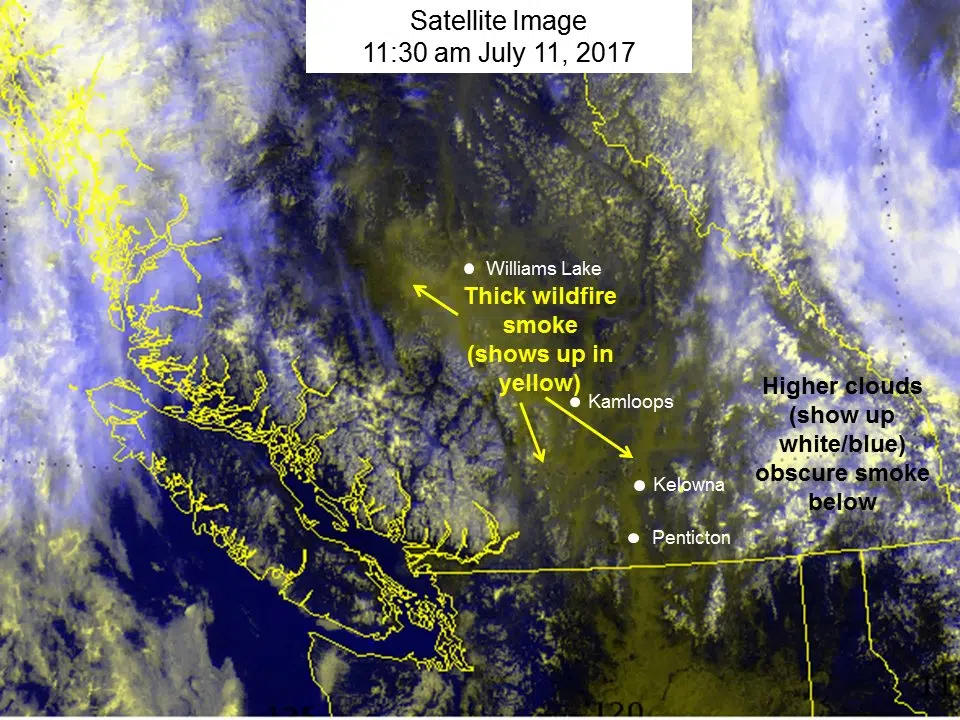 It's likely the level of smoke in East Kootenay skies will increase over the coming days.
This from BC Government Air Quality Meteorologist Ralph Adams as a smokey skies bulletin has been expanded to cover our region.
Adams says the bulletin isn't to inform residents of smoke but to warn them of possible health effects.
He says infants, the elderly or anyone with heart or lung conditions should be cautious.
Symptoms of suffering from smokey skies may include difficulty in breathing, chest pain or discomfort, and sudden onset of cough.
Adams explains it's very hard to predict forest fire smoke because it changes so rapidly both hour to hour and location to location.
He says under these conditions it's likely there will be periods of increased smoke in our region.
For general information about smoke and your health, contact HealthLink BC available toll free, 24 hours a day, 7 days a week at 8-1-1, or via the web at: http://www.healthlinkbc.ca/kbaltindex.asp
Real-time air quality information in all BC communities  is available at http://www.bcairquality.ca.
– Air Quality Meteorologist Ralph Adams