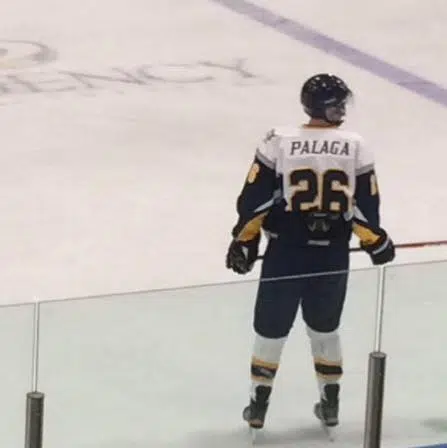 The newest Dynamiters defenceman is focusing on becoming a team leader in the upcoming season.
A deep playoff run with the Chase Heat last season has conditioned Mason Palaga to bring a veteran presence into the Nitros dressing room.
"I feel like you don't have to wear a letter to be a leader." says Palaga. "Either way I'm going to come in and try to be a leader, for sure."
The 20-year old blue liner describes himself as a two-way defenceman that's not scared to get under other teams' skin with his tough style of play.
"I've been known to really irritate other teams and coaches." explains the 6-foot-2, 194 pound defender. "I think I've been known for that almost my whole career and I'm definitely not scared to fight or do whatever it takes."
Palaga is no stranger to the sin bin with 217 penalty minutes in just over two KIJHL seasons.
The Kamloops native also has 57 points in 94 games in the regular season and playoffs combined.
– Mason Palaga, Kimberley Dynamiters defenceman
– Devin Howard