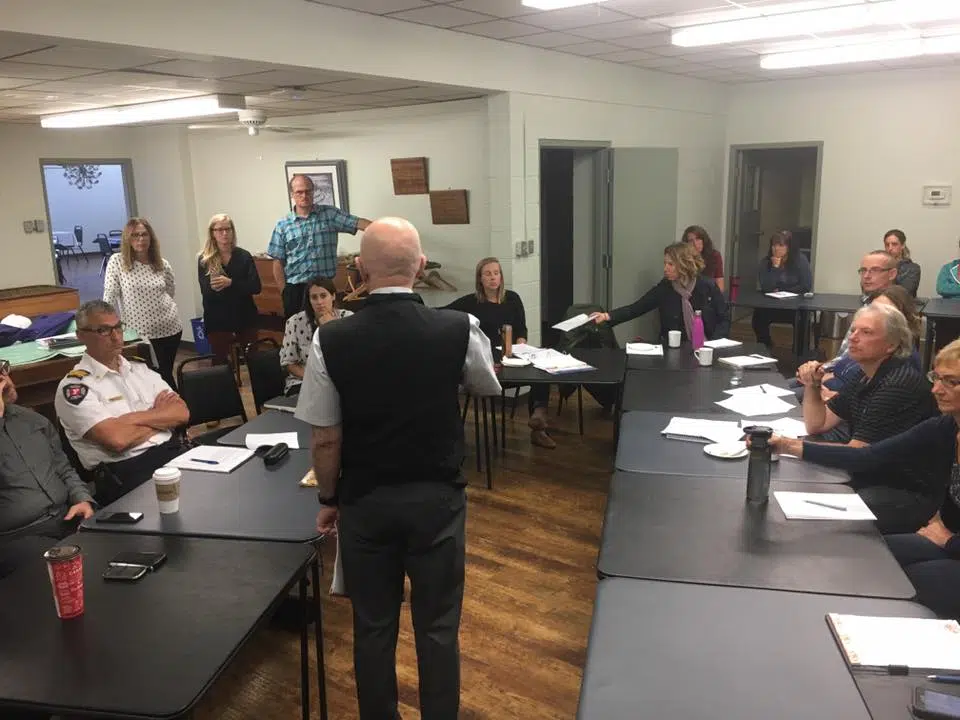 The City of Fernie is more prepared to face an emergency like the wildfires plaguing many communities across BC.
This from CAO Norm McInnis after the municipality conducted an Incident Management Tabletop Exercise with the RDEK, RCMP and local fire department this week.
He explains they're changing their relationship with the Regional District for how they would cope with a potential emergency.
McInnis explains a big piece of Tuesday's meeting was outlining how an Incident Command Centre would operate in Fernie but also noting that an Emergency  Operations Centre, if needed, would be set up in Cranbrook.
He notes they wanted to make sure everyone from logistics to finance to operations understand the process and their role in it.
McInnis says they went through their emergency plan to gain a full understanding of the various components in situations such as an evacuation.
Answers were given for questions such as where an evacuation centre would be? How would the City look after critical infrastructure?
The City Manager says Fernie has precious few resources and it just makes sense to use them as efficiently and effectively as they can.
The municipality  also recently hired an emergency management coordinator to increase their capacity to deal with situations like wildfires or flooding.
McInnis adds Fernie is also being proactive with initiatives like their Fire Smart program.
Property owners can learn how to reduce wildfire risk in their neighbourhood Thursday 6:30 – 9:30 PM at the Senior Citizen Drop In Centre.
– Fernie CAO Norm McInnis

(Photo courtesy of Facebook//City of Fernie)