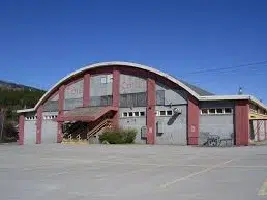 The Healthy Kimberley Society wants to make new fitness options available for all members of the community.
The group wants to secure grant funding for a program focusing on the Civic Centre's new walking track, which should be completed this Fall.
Volunteer Shenoa Runge says they would also provide posters and pamphlets outlining exercises for the space.
She says their goal is to increase physical activity for people unable to take in the city's outdoor attractions.
"We have some fabulous trail networks and opportunities," Runge says. "But for somebody who is new to activity or may not have a significant level of fitness, they may find it challenging to start riding a bike or walking to commute throughout the community because of elevation changes."
Runge says while most Kimberley residents are active, there are many who can't access outdoor activities due to disabilities or health issues.
"Seniors who may not drive or are on fixed income, that makes it challenging to them to engage with significant costs to them," Runge says. "Definitely folks with chronic medical conditions or disabilities. We're also looking at segments of our community who are newer to our community or Canada."
Runge feels the program could support people with disabilities or residents with heart conditions.
She adds having no access to travel or financial concerns also serve as barriers to exercise.
– Healthy Kimberley Society Volunteer, Shenoa Runge
– Jeff Johnson