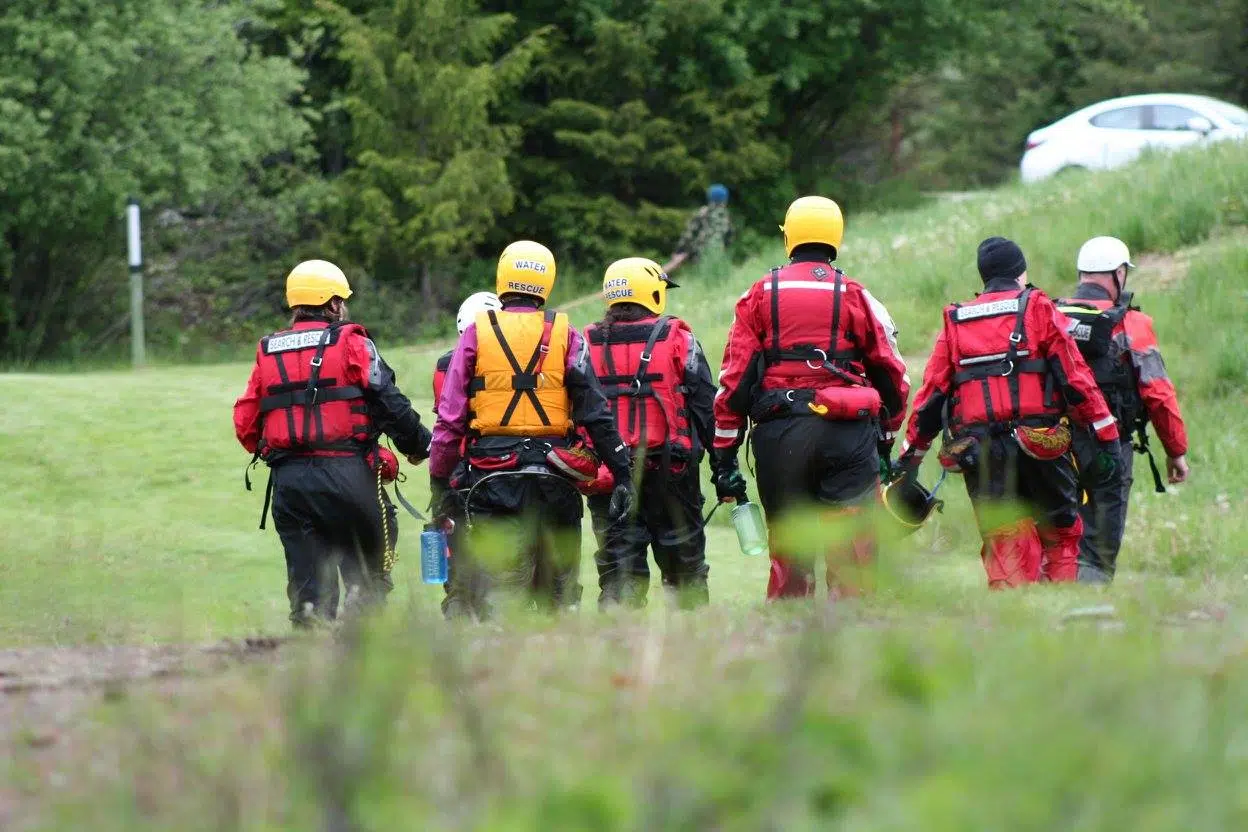 It was a busy Sunday for Fernie Search and Rescue.
Members just completed a two-day training exercise when they were called to a reported possible drowning on the Elk River.
Search Manager Simon Piney says a witness saw a young man get sucked into a log jam and didn't think he made out the other side.
12 personnel, including a swift water team, and RCMP were dispatched.
Piney says the team was deployed to the area of the river while other members and officers went downstream to see if the man had been picked up.
He says a boat had pulled him out of the water and they were eventually able to get in touch with the young man who was examined by paramedics and is said to be fine.
Piney advises anyone recreating on the river to use caution and stay between the two bridges that flank Fernie.
He explains the river is not a controlled environment and people floating on it with tubes don't have a lot of control.
He adds the log jam, north of the city, is a notorious area of the river and can be dangerous.
SAR personnel were also called to Mount Fernie to assist a lost hiker who safely made it back around midnight Sunday night.
Piney explains the man was coming down the mountain when he ran into a bear and her two cubs, so he left the trail to avoid conflict but then became disoriented.
He is said to be in good condition.
– Fernie SAR Search Manager Simon Piney