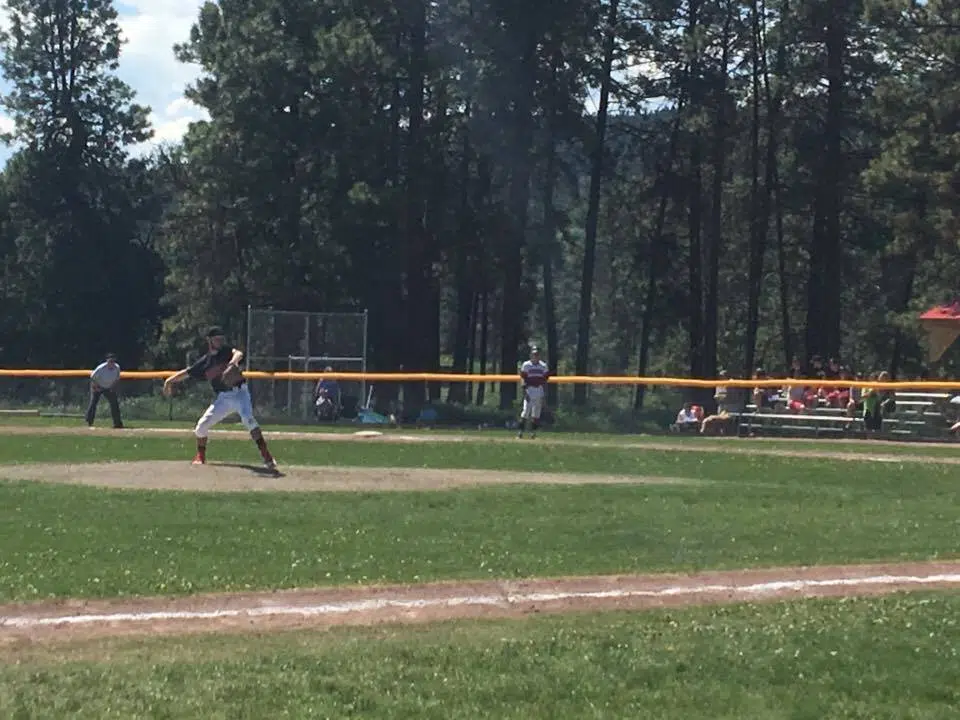 The senior Cranbrook Bandits coach says the "big inning" problem needs to be addressed.
The Bandits dropped back to back games to Libby over the weekend due in large part to the same problem they've had all season.
Paul Mrazek says poor pitching and defensive errors have put them behind the eight ball early in games.
"We've got to be eager and stay in the game and we've got to get the next out." explains Mrazek. "Pitchers have to be changing speeds, throwing strikes, trying to get a ground ball [or] fly ball."
The Cranbrook skipper says they could've taken a win from a tough team if they played a little more solid.
"[Libby] hit the ball very well that day." credits Mrazek. "There's nothing you can do about that but it's free passes from the pitchers and errors [that's hurting us]."
Cranbrook is working hard to ready themselves for district playoffs which get underway Thursday in Whitefish, Montana.
The first opponent for the 'A' Bandits will be the league's best Bitterroot Red Sox.
– Paul Mrazek, Cranbrook Bandits 'A' head coach
– Devin Howard