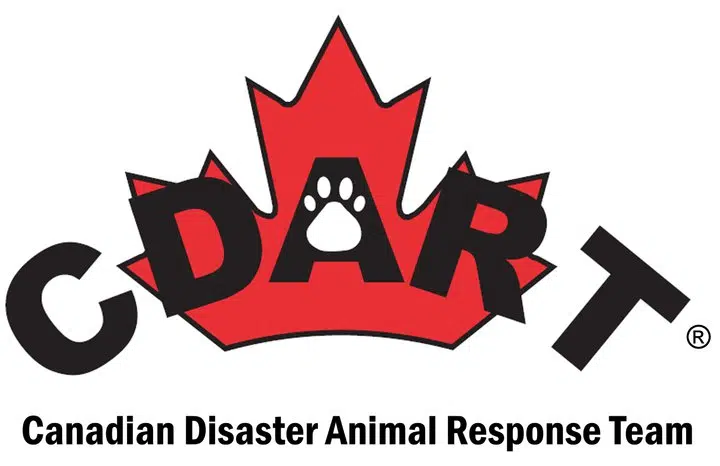 A former Cranbrook resident has now spent the past ten days supporting wildfire relief efforts in the Okanagan.
Ron McConnell with the Canadian Disaster Animal Response Team is in Princeton helping animals displaced by wildfires.
He says they have rescued hundreds of pets and livestock, but does not expect their work to be over anytime soon.
"We've had some great news stories here in Princeton. People that were forced out and had to leave their animals behind, they were worried they had lost them," McConnell says. "We were able to get in with the assistance of firefighters and the RCMP into areas that were deemed safe for us and we were able to save those animals."
McConnell says 50 people are deployed throughout the fire zone supporting pets and livestock.
He says they're getting help from over 100 residents who can't return to their homes due to the wildfires
"Princeton has come behind us 100 per cent, as have all the communities across the province. The support that we are getting from the local people has just been phenomenal ," McConnell says. "We're going to maintain the status quo for the time being and then depending on how these fires behave, we may put the call out for more help."
McConnell says they have a good stockpile of food and supplies for animals displaced.
– CDART National Vice President and Information Officer, Ron McConnell
– Jeff Johnson