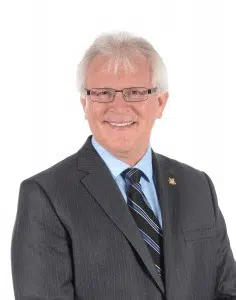 The MP for Kootenay-Columbia wants the federal government to give their support to credit unions across the country.
Wayne Stetski is responding after a federal agency forbid credit unions from using terms related to banking.
Stetski feels the decision is pointless and will only cause harm to reputable institutions locally.
"Credit unions give back to our communities every day, both in terms of grants but also in support to their members," Stetski says. "So I find it totally unreasonable and Minister Morneau needs to step in and fix this."
Stetski says the decision comes from an outdated 80 year old law and should be left in the history books.
"It'll cost credit unions about 80 million dollars to change the language," Stetski says. "The challenge they have is if you can't say come and do your banking, what are they supposed to say?"
The Kootenay Savings Credit Union is also crying foul.
CEO Brent Tremblay says the restrictions could cost them up to 100 thousand dollars locally, affecting their patrons and employees.
Tremblay adds it could cause millions of dollars in damages to credit unions nation wide.
– Kootenay-Columbia MP Wayne Stetski
– Jeff Johnson