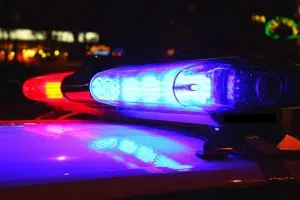 A 31-year-old woman from the East Kootenay is dead following a serious crash north of Skookumchuck.
Kimberley RCMP responded to a crash on Highway 93/95 around 4:42 PM Friday. A North bound Dodge pick-up truck went off the right side of the road, lost control and rolled several times before coming to a rest.
Before the incident, this same vehicle was reported to police as an erratic driver, crossing the centre line hitting a truck and trailer. A second incident was also reported of making an unsafe pass damaging a motorcycle.
The woman driving the Dodge pick-up was dead at the scene.
East Kootenay Traffic Services are investigating the collision, along with the Southeast District Collision Reconstructionist Unit and the BC Coroner's Services.
Police believe alcohol was a contributing factor and say the road was clear and dry at the time of the crash.
– Jeff Johnson, with files from the Kimberley RCMP