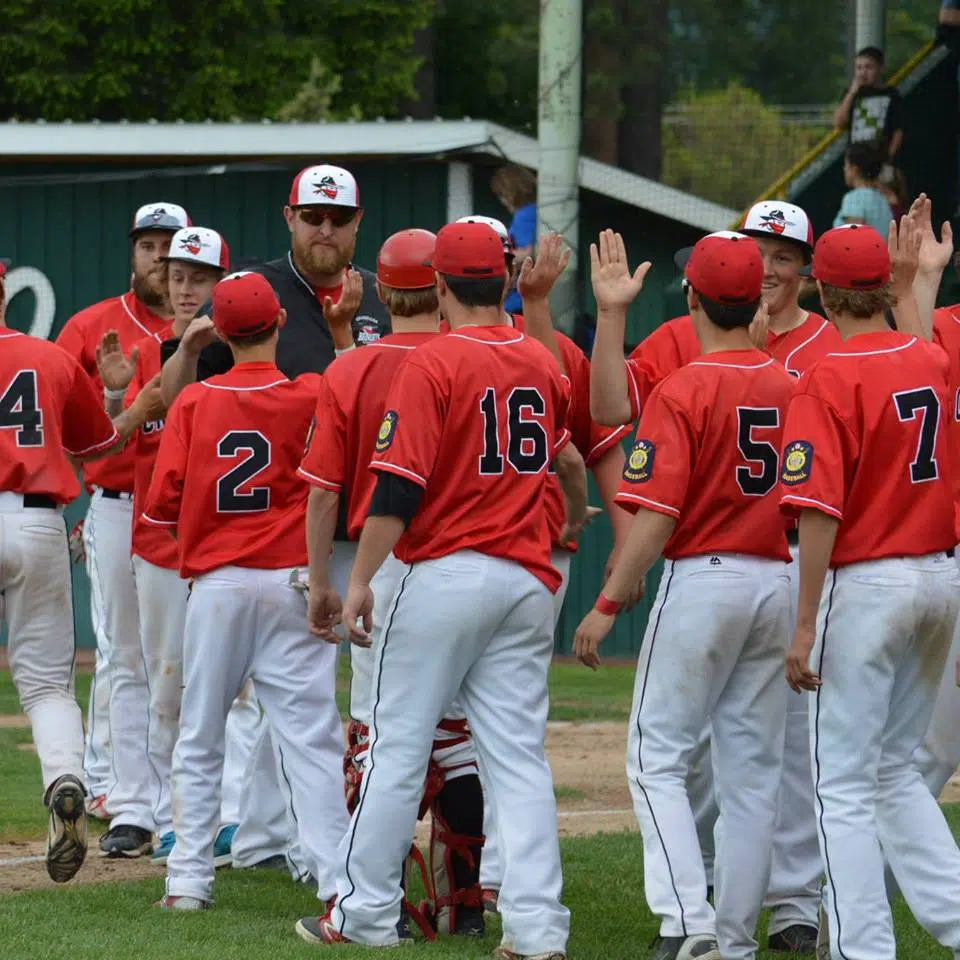 The Cranbrook Bandits 'A' team is cleaning our their lockers after wrapping up their season over the weekend.
The senior squad entered the Montana West 'A' District Tournament as the eighth and final seed but were able to stay competitive in every game.
The Bandits opened their weekend on Friday with an 8-2 loss to the league's best Bitterroot Red Sox, who would go on the claim the championship on Sunday.
Cranbrook followed up on Saturday morning with a big 10-8 win over the #5 seed Libby Loggers.
Head coach Paul Mrazek says pitchers did a good job limiting the opponents opportunities.
"Brandon Thorn was pitching a hell of a game until the middle of the 5th [inning.]" says Mrazek. "He was throwing a no-hitter until they dropped one in so that was great."
"We pitched much better, I think we peaked for the tournament. The Red Sox, in the fourth inning, their coach was getting a little heated because we were out-hitting them."
Their tournament closed with a tough 16-6 loss to the host Glacier Twins Saturday afternoon.
The 'A' Bandits finished their year with a 12-31-1 record.
Only four players will be aging out this season with the rest of the team eligible to return in 2018.
– Paul Mrazek, Cranbrook Bandits 'A' head coach
– Devin Howard