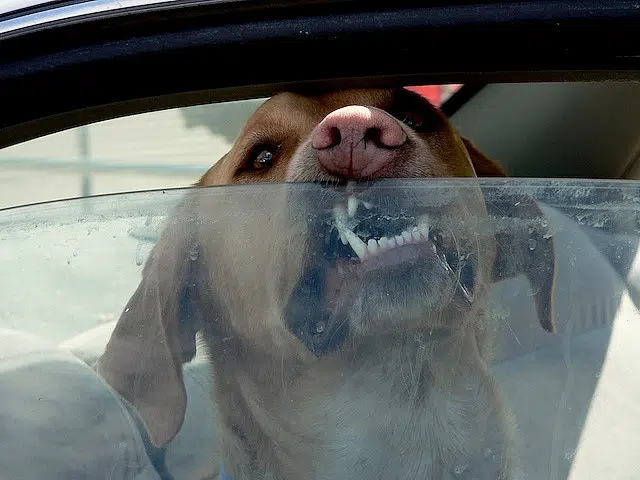 A charge of cruelty to animals has been recommended for a person who left their dogs in a parked vehicle at Cranbrook's Tamarack Centre.
The incident happened July 23rd around 2:10 pm, Cranbrook RCMP received a complaint from a concerned citizen of two dogs being left unattended in a parked vehicle. Cranbrook RCMP members attended soon after.
According to the witness, the dogs had been in the vehicle for about 45 minutes and appeared to be in distress. The owner showed up and was identified and spoken with. The owner was given a notice to attend court on a recommended charge of Cruelty to Animals under the Criminal Code.
A member of the public provided water to the dogs when the vehicle was opened. The dogs were not seized at the time.
The owner had left the windows slightly opened, however this does very little to prevent the inside of the vehicle from becoming dangerously hot, according to the Canadian Safety Council.
The Cranbrook RCMP would like to take this opportunity to remind pet owners as well as parents of young children of the dangers in leaving them in a vehicle for any amount of time during hot weather.
– From the Cranbrook RCMP