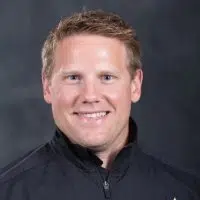 The new Sports Performance Consultant for the Kootenay ICE prides himself on trying to get the most out of every player he works with.
Adam Douglas joins the organization with years of experience with the Ottawa Senators and Hockey Canada.
Douglas explains he will be working with players remotely to track their performance and development.
"The whole point of helping them monitor their on-ice loading is to get the best out of the guys when the time comes" says Douglas. "There's a lot of strategies out there from the sports performance/sports science model that can help."
He says his relationship with President & GM Matt Cockell goes back a long way.
"He pitched this consulting role to me and I jumped on board." says Douglas. "I really believe in what Matt's been telling me they're doing out there in really trying to push the development of WHL players – more specifically those with the ICE – forward."
Douglas will join the team in Cranbrook for training camp in August before returning to York University in Toronto where he's completing his PhD studying on-ice player monitoring.
– Adam Douglas, Kootenay ICE Sports Performance Consultant
– Devin Howard