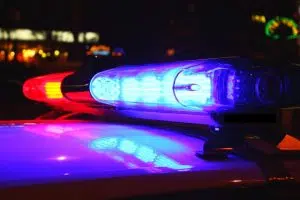 Two people were arrested in Cranbrook after being caught with stolen property.
Police were conducting spot checks on Patterson Street Monday afternoon when they noticed a white pick-up truck pulling a trailer with a skid steer.
Officers pulled the vehicle over and in their investigation, arrested a man and a woman for a variety of offences.
A 25-year-old man is facing two charges of possession of stolen property, driving while prohibited and Motor Vehicle Act Offences resulting in his vehicle being impounded for 7 days.
A 26-year-old woman is facing charges for possession of stolen property. She also faces charges for possession of various weapons and ammunition contrary to conditions she was bound on for other charges not related to this incident.
Police recovered the trailer and skid steer, which were allegedly stolen out of the Castlegar area.
Both suspects are not from Cranbrook. The woman was released on conditions and the man was held for a bail hearing.
"This is an example of the proactive work and effort being done by members of your Cranbrook RCMP Detachment in continuing to make this area as safe as possible for all community members."
– Jeff Johnson, with files from the Cranbrook RCMP