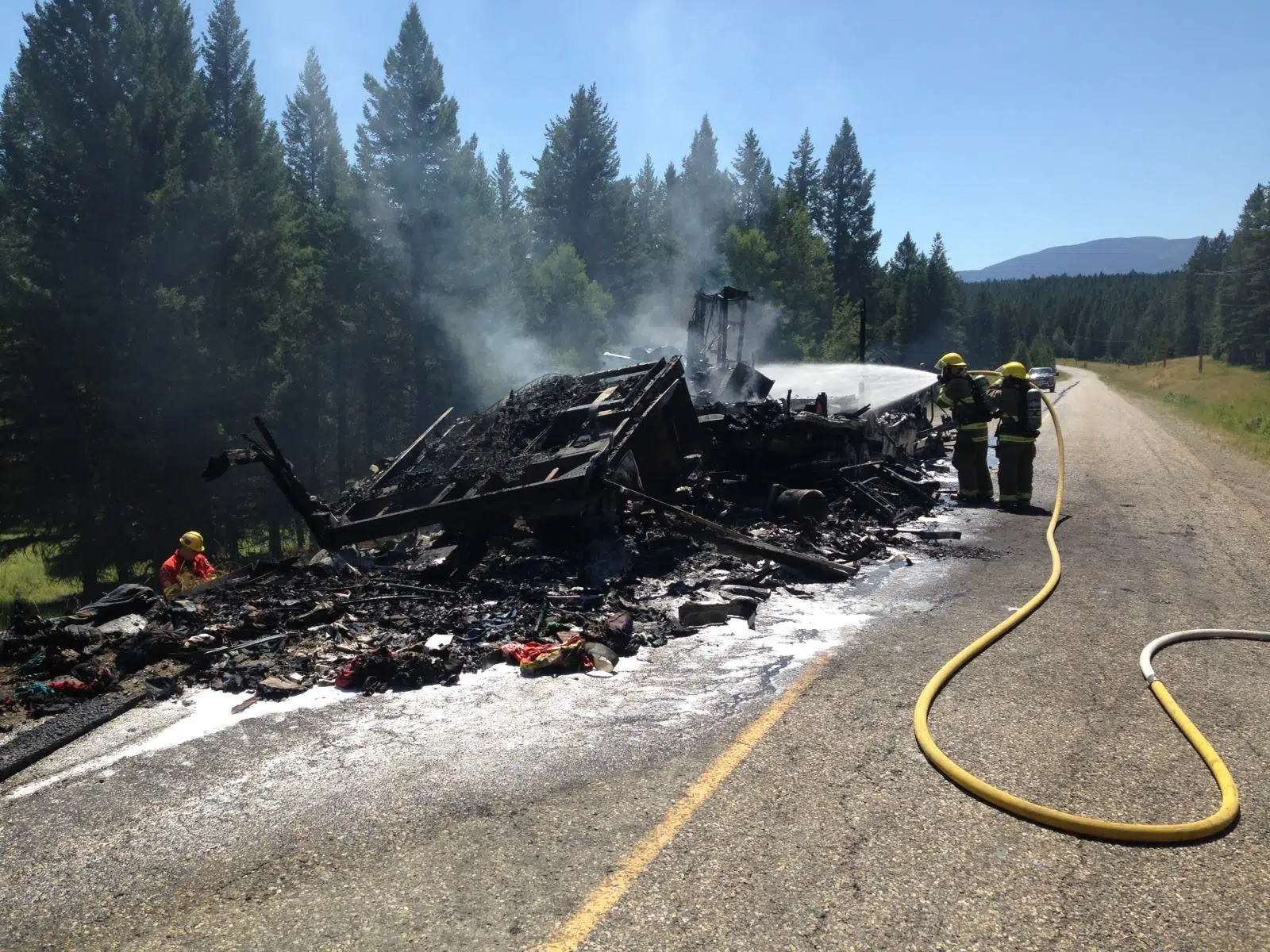 The RDEK is applauding the efforts of campers and residents who took immediate action after a fifth wheel trailer caught fire in the Lake Koocanusa area.
The BC Wildfire Service responded with helicopter support and assistamce from the Baynes Lake Fire Department to the incident on Newgate road Tuesday afternoon.
The driver was reportedly able to stop and detach the trailer from the vehicle.
The trailer is a total loss but the Regional District say this is another example where things could have been much worse given the tinder dry conditions.
The RDEK ask we all remain vigilant in preventing fires and reporting if we see smoke or flame.
The numbers to call are *5555 from a cellphone or toll free 1-800-663-5555.
(Photo courtesy of RDEK)