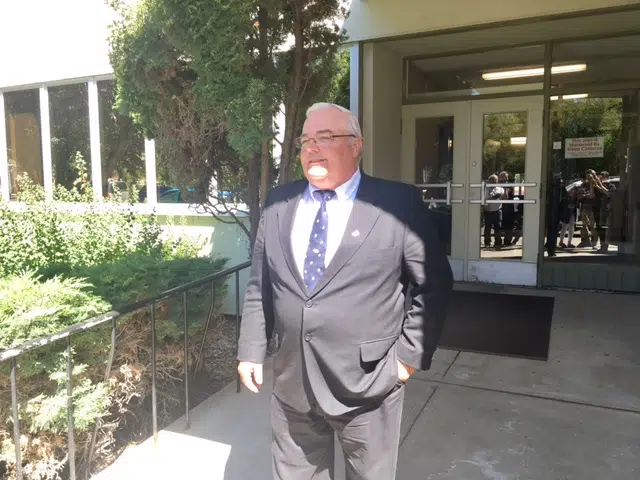 One of the Bountiful men convicted of practicing polygamy says he's only guilty of living his religion.
Winston Blackmore suggests he wasn't surprised when a BC Supreme Court Judge ruled Monday in Cranbrook that Crown Counsel proved beyond a reasonable he deliberately married more than 24 women.
Blackmore says he has never denied his faith and who he is and he will certainly be challenging the decision.
The former leader of the Mormon sect south of Creston says 27 years ago, when the investigation started into Bountiful, adultery, same-sex marriage, and "swinging and swapping" were considered a criminal act.
Blackmore suggests all those groups have successfully launched a Constitutional challenge to freely association with who they choose and he applauds them.
The BC Supreme Court ruled in 2011 that laws banning polygamy were valid and did not violate religious freedoms guaranteed in the Charter of Rights and Freedoms.
James Oler, who had five wives, was also found guilty Monday of practicing polygamy.
– Former Bountiful leader Winston Blackmore