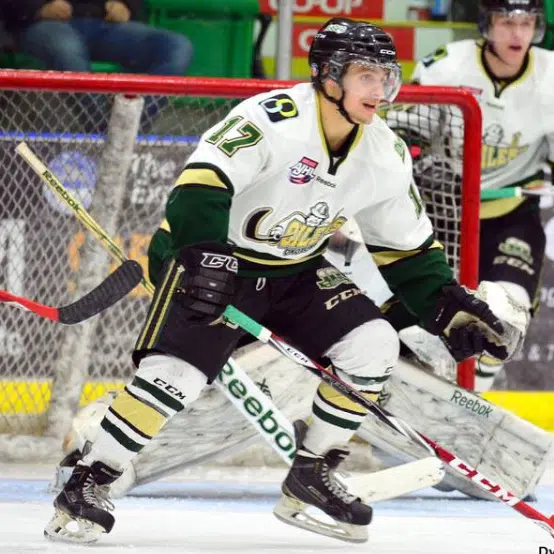 One of Kimberley's top point-getters last season is heading home to the AJHL.
Joe Karpyshyn is joining the Calgary Mustangs Jr. 'A' after 35 games with the Dynamiters last season.
The 18-year old Calgary native will be joining Chase Miller on the Mustangs who was Karpyshyn's linemate in Kimberley.
Head coach Derek Stuart says the two forwards have great on-ice chemistry.
"When that line was clicking, I might be biased, but I thought they were they best line in our division for sure and possibly the conference." says Stuart. "They were very good together and very hard to stop when they were clicking."
Stuart says it's no surprise Karpyshyn is back in the AJHL.
"For some reason he kind of got moved out of the league last year and in my opinion he's very capable of playing junior 'A' but nonetheless he was capable of coming down here and contributing and getting some confidence back and now has a great opportunity back in junior 'A' where I believe he belongs."
Karpyshyn had 40 points in 35 games with the Dynamiters last season.
He previously had 16 points in 54 AJHL games.
– Derek Stuart, Kimberley Dynamiters head coach
– Devin Howard
(Photo courtesy of Global Sport Academy Group)